With one week left to go in the preseason the quarterback competition in Cleveland is over. The winner of the competition is rookie DeShone Kizer.
Kizer will be under center as the Cleveland Browns open the season against the Pittsburgh Steelers in week one. Kizer beat out Brock Osweiler and Cody Kessler to earn the job.
Browns head coach Hue Jackson named Kizer the starter after watching Kizer play in the first half against the Tampa Bay Buccaneers Saturday night.
Kizer completed six of 18 passes for 93 yards with an interception against Tampa Bay. Though the numbers look bad that doesn't tell the complete story. Jackson saw a lot of positives in his quarterback of the future.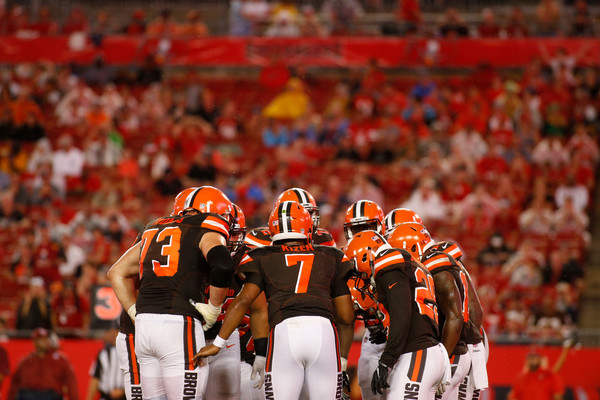 "He's earned the right to play through his preparation. He's established a work ethic that has earned the respect of his teammates," Jackson said in a conference call Sunday.
"He still has a lot to learn. He's going to learn a lot and gain a lot of experience and the only way you get that is by playing. And we're all excited about that." Jackson continued.
Kizer will be the first rookie to start the opener for Cleveland since Brandon Weeden in 2012. He will also be the fifth different opening day starter in the past five seasons. Kizer will be the 27th starting quarterback for the Browns since 1999.
Osweiler on the way out?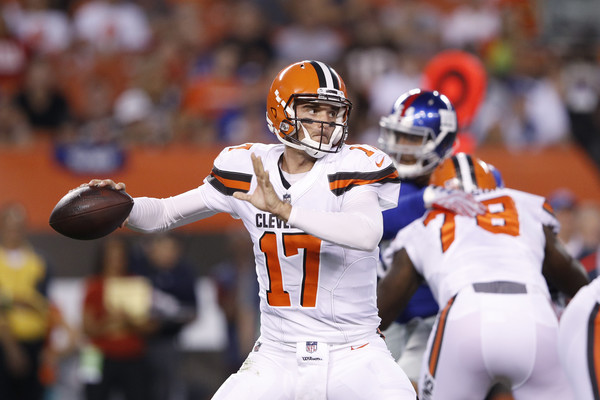 With Kizer now named the starting quarterback, backup quarterback duties are now placed upon Osweiler or Kessler. There have been reports that Osweiler is rumored to be on the trade block once again. If the Browns cannot trade Osweiler he could be cut on cut-day.
In his first two preseason games as the starting quarterback for the Browns, Osweiler completed 59 percent of his passes, with no touchdowns and one interception.
Osweiler is owed $16 million in salary for this season and jumps up to $18 million next season. The Browns acquired Osweiler from the Houston Texans in March in exchange for draft picks.
With the Browns willing to get rid of Osweiler, Kessler and Kevin Hogan will most likely remain on the roster for backup duties.