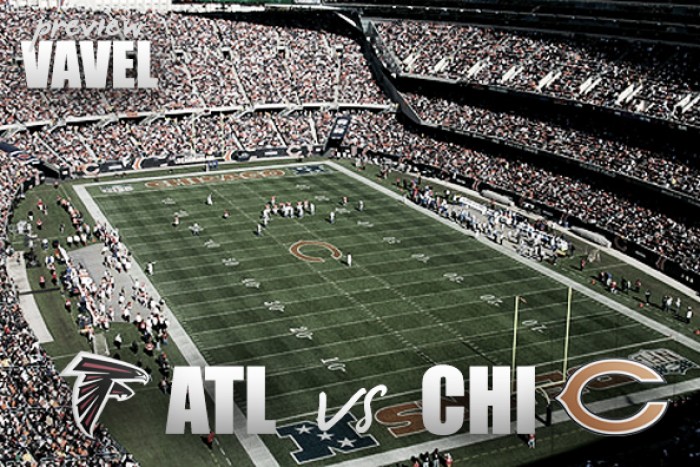 The Atlanta Falcons begin their redemption tour on Sunday, taking on the Chicago Bears at Soldier Field. With many predicting a Super Bowl hangover for Atlanta, Sunday's opponents have been doubted all offseason as Chicago are widely predicted to finish with a top 10 pick at the end of the season.
The teams haven't met since 2014 when the Bears ran out 27-13 winners at the Georgia Dome.
Injury Report
Chicago Bears: John Fox's team have a new look this season as they paid Mike Glennon big money to start as their quarterback, as well as drafting Mitch Trubisky second overall in the 2017 NFL Draft.
The Bears lost their number one wide receiver in preseason as Cameron Meredith went down with a torn ACL. Fellow receiver Markus Wheaton is listed as questionable for Sunday's game, as is linebacker Pernell McPhee (knee). Starting cornerback Prince Amukamara is doubtful with an ankle injury, leaving the Bears with an even bigger Julio Jones problem.
Starting guard Kyle Long is also questionable for Sunday with an ankle problem, giving the Bears some headaches ahead of Week 1.
Atlanta Falcons: The Falcons are fairly healthy coming into Sunday's game, especially with all their stars ready to hit the ground running. Swing tackle Austin Pasztor is questionable with a pectoral injury and third string running back Terron Ward is questionable with a hamstring injury.
Rookie running back Brian Hill has been ruled out of any potential debut with an ankle problem.
The Falcons will also be without Jalen Collins in their secondary as the third year corner begins a ten game suspension for violating the league's PED policy for the second time.
What to Watch For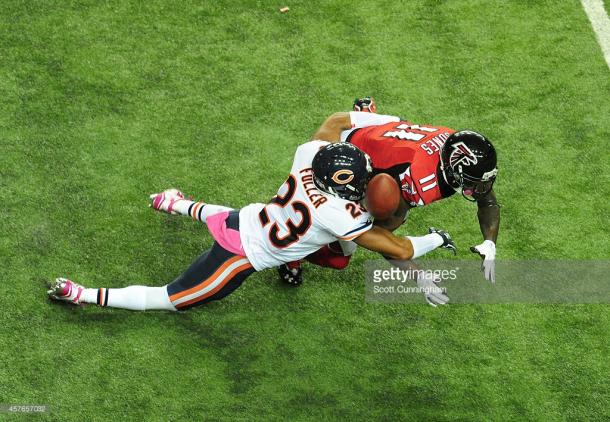 As mentioned above, the absence of Prince Amukamara gives the Bears a headache when it comes to covering superstar receiver Julio Jones. With a secondary that allowed the fifth most passing touchdowns last season, the Bears must find a way to cover the dynamic wide receivers of the Atlanta Falcons and shut down Matt Ryan.
Jordan Howard finished second in rushing during his rookie season and looks to build on that excellent start to his career. Running the ball down the throats of the reigning NFC champions would be a perfect start to his sophomore season in the league.
There is plenty of talk about the suspected Super Bowl hangover, but the Falcons are adamant that no such thing exists this time around. Last season's MVP Matt Ryan will need to lead by example on Sunday to put some doubt to rest, but he'll face a tough Chicago Bears defense.
The Falcons have lost their last two meetings with the Bears and five of the last seven. With all signs pointing to an Atlanta win, the Falcons must be focused and ready for anything thrown their way.