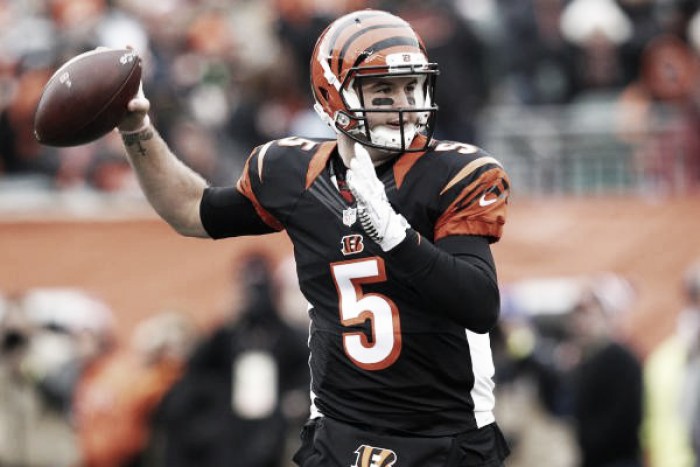 Things just don't seem to go right for the Cleveland Browns. After already letting go Brian Hoyer, Brock Osweiler and now deciding to bench DeShone Kizer, the quarterback situation in Cleveland got worse. According to ESPN, a mixup with paperwork led to the National Football League stopping the trade of AJ McCarron from the Cincinnati Bengals to the Browns.
Cleveland retains draft picks, but loses a potential franchise QB
Cleveland decided to trade a second and third-round pick from in the 2018 NFL Draft for McCarron but due to their front office not filing the paperwork before the 4 p.m. ET deadline, the league stopped the deal from going through. The Browns tried to bring forward the argument that they just missed the deadline for the trade and should be given a grace period, but the league were not interested in that argument and insisted that the trade had not gone through in time, leaving McCarron still in Cincinnati and the Browns in a deeper hole at quarterback.
McCarron, in his 10 appearances in the NFL, has completed 102 of his 160 pass attempts for 1,066 yards and seven touchdowns. The former Alabama Crimson Tide quarterback has clearly shown enough in those appearances for the front office of the Browns to listen to head coach Hue Jackson and try and go out to get him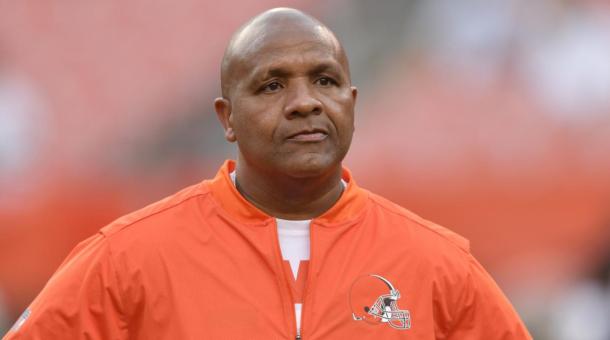 The way is now unclear in Cleveland
The Browns' owners, Jimmy Haslam and Dee Haslam, must be wondering what exactly their front office, led by general manager Sashi Brown, are doing. According to further reports, the trade didn't go through because once the deal had been sorted out, the front office was too busy celebrating to contact the Bengals and tell that they agreed to the terms of the trade. That delayed the completion of the relevant paperwork and thus, the Bengals missed the deadline.
This all comes after handing Osweiler a huge contract and sending Hoyer on his way during the pre-season. The Browns then drafted Kizer, who they are now struggling to reign in due to disciplinary issues. Not only is Kizer causing trouble off the field but his on the field play has been abysmal and stunted a Browns' team that actually has decent players in their ranks. Now the front office has somehow managed to 'drop the ball' in this trade for McCarron, now putting pressure on Jackson, to potentially put Kizer back under shotgun after benching him.
The woes seem never-ending for the Browns and now they will have to wait until the offseason to try and pick up McCarron again, a player that Jackson knows from his time in Cincinnati. Until then, it may a case of trying to stem the tide with Kizer, Kevin Hogan or Cody Kessler.