 The losing streak came to an end for Tampa Bay as the Buccaneers (3-6) defeated the New York Jets (4-6) 15-10 in Tampa Bay.
The last victory for the Buccaneers came October 2nd as they defeated the New York Giants 25-23.
This win came with no Jameis Winston (injury) and no Mike Evans (suspension). Ryan Fitzpatrick returned to New York for the first time since week 17 last season, as he was the quarterback for the Jets. Fitzpatrick completed 17 passes for 187 yards with one touchdown and an interception.
On the other side was Josh McCown, who once the starting quarterback for Buccaneers in 2014. Against his former team McCown went 23-for-39 for 262 yards with a touchdown and an interception.
Buccaneers take the lead
Fitzpatrick led a seven-minute drive that produced a field goal that gave the Buccaneers the lead in the first quarter.
The Jets would tie the game before halftime, marching down the field 51 yards for a 47-yard field goal by Chandler Catanzaro.
Patrick Murray would tac on two more field goals to the lead, hitting from 49 yards and then again from 37 yards.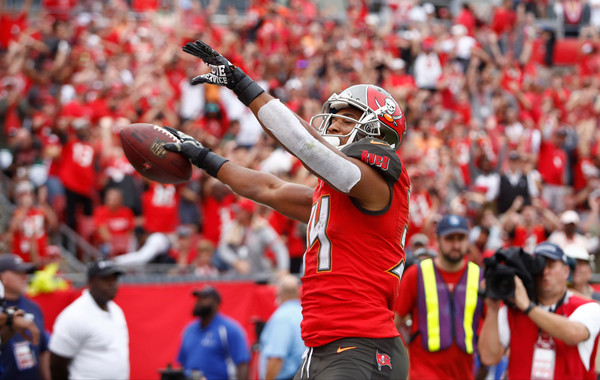 Fitzpatrick's touchdown came in the fourth quarter, throwing a six-yard pass to Charles Sims that gave the Buccaneers a 15-3 lead with six minutes left to play.
Tampa's defense holds their own
On the ensuing drive, the Tampa Bay defense would not allow the Jets to score. The Jets held the ball for three minutes, taking the ball 65 yards down the field and turned the ball over on downs.
Following a three and out, the Jets would score a touchdown on a 38-yard strike from McCown to Robby Anderson.
With the score 15-10, the Jets needed to recover an onside kick for any hope to win the game. With 28 second remaining, all hope was lost when Chris Godwin recovered the onside kick handing the Jets another loss.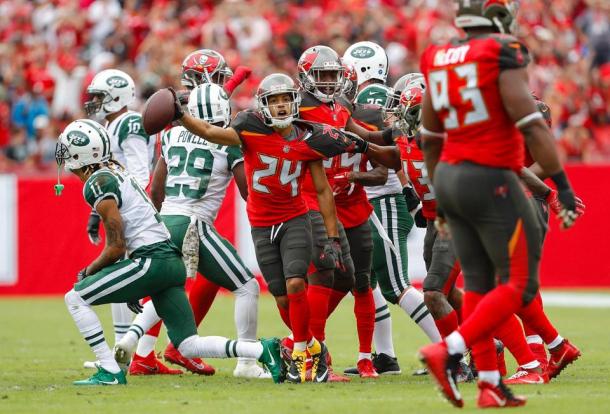 Lavonte David led the Bucs with eight tackles, two tackles for a loss and a fumble recovery against the Jets. Brent Grimes came up with the interception in the second quarter.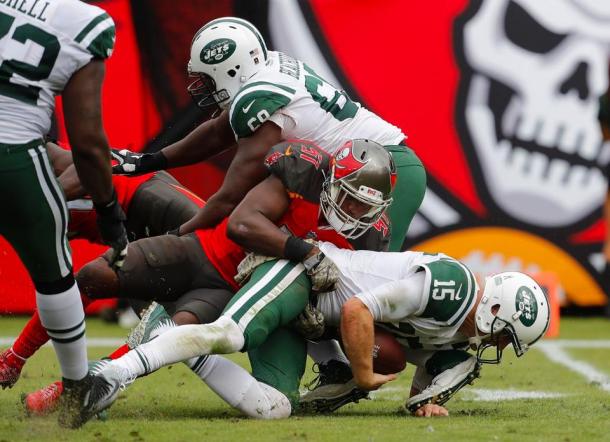 The Bucs defense was able to get to the quarterback with ease as Will Clarke, Darryl Tapp, Robert Ayers, Gerald McCoy, Clinton McDonald and Kendell Beckwith recorded a season-high six sacks against the Jets.
Up Next
The Jets will take their bye next week. They will return to the field November 26 against the Carolina Panthers.
The Bucs will start their three-game road stretch next week as they take on the Miami Dolphins.