 The New England Patriots (7-2) matched their own AFC record with their 12th consecutive road victory, routing the Denver Broncos (3-6) 41-16 on Sunday night.
With the loss, the Broncos have now dropped five straight games, their longest losing streak in seven seasons also, have lost back-to-back games to the Patriots in Denver for the first time in 51 years.
The two teams have represented the AFC in the last four Super Bowls. The Patriots could be on their way to another Super Bowl run while the Broncos season could be slipping away from them.
Patriots offense dominates all night
Tom Brady had another terrific performance for the Patriots, completing 25 passes for 266 yards and three touchdowns.
On the Patriots opening drive, Brady connected with Rex Burkhead on a 14-yard pass to take a 7-0 lead. After Denver scored on a field goal on their opening drive, Dion Lewis returned the kickoff 103 yards for the Patriots, pushing the score to 14-3. Lewis finished the night with 55 yards and rushed for a touchdown.
THERE GOES DION LEWIS! He takes the kickoff back for the TD! #GoPats #NEvsDEN pic.twitter.com/c2zFl0vpmT

— Chat Sports (@ChatSports) November 13, 2017
Brady's second touchdown came just before the half on an 11-yard pass to tight end Dwayne Allen.
Brady's third touchdown came in the fourth quarter on a six-yard pass to running back James White with the game out of reach.
"It's always hard to win in the NFL, certainly on the road," Brady said. "We found a way to do it last year and we're off to a good start this year. We've got to go to Mexico this week and try to beat the Raiders."
Stephen Gostkowski hit two field goals from 25 and 28-yards out.
Rob Gronkowski and Brandin Cooks combined for 10 catches and 148 yards. In his first game with the Patriots, Martellus Bennett recorded three catches for 38 yards.
Brady was sacked once on the night by Justin Simmons. Von Miller, Derek Wolfe and Shaquil Barrett each had a quarterback hit in the game.
Broncos continue to struggle
Things have gone from bad to worse for the Broncos. Denver's defense forced a three-and-out but a muffed punt by rookie Isaiah McKenzie gave New England the ball back.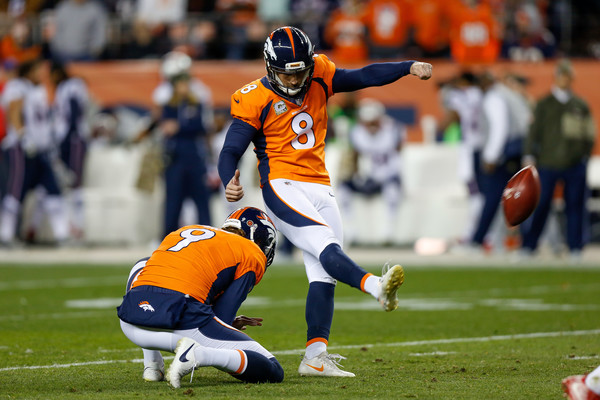 Brandon McManus was the Denver offense in the first half, kicking field goals from 33, 36, and 39 yards out.
The lone touchdown came midway in the third quarter when Brock Osweiler hit Demaryius Thomas from seven yards out. Thomas finished the game with five receptions for 44 yards. Osweiler completed 18 passes for 221 yards an interception. Denver's offensive line held their own as Osweiler was not sacked.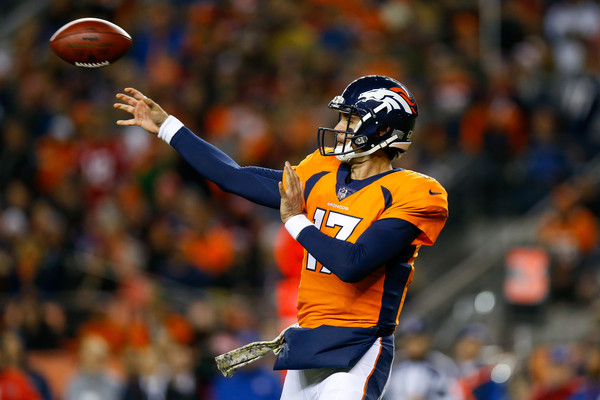 The Broncos could not get the running game going. C.J. Anderson rushed for 54 yards on 10 carries. Jamaal Charles and Devontae Booker combined for 16 carries and 62 yards. Booker would have an impact in special teams play as well, returning five kicks for 107 yards.
Emmanuel Sanders has developed a connection with Osweiler, registering six catches for 137 yards.
Up Next
The Patriots will travel to Mexico City, Mexico for a game against the Oakland Raiders. It will be the second time in as many seasons that the Raiders will play a game in Mexico City.
The Broncos will play next week also, hosting the Cincinnati Bengals.