 It seems the end has come for the journey that the Seattle Seahawks and corner Richard Sherman have shared together since the 29-year old first entered the National Football League.
During an interview with KIRO-AM, Sherman stated that the Seahawks were set to release him and thus, break apart what has been a vaunted defense for the Seahawks since 2012. Sherman joins Michael Bennett as the latest to depart the Seattle defense, leaving the faithful "12th Man" wondering what was next for their team.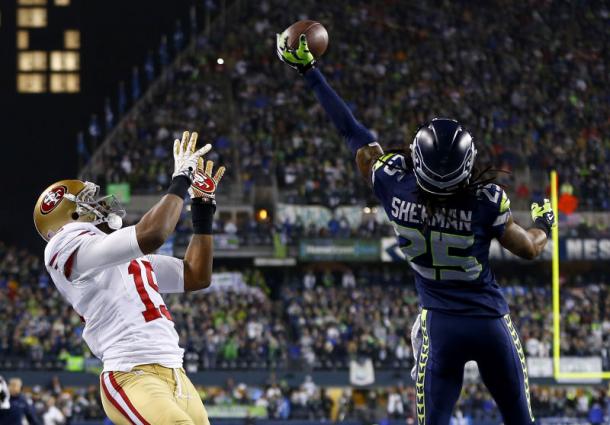 Cap space seems to be the cause of this news
If anyone had been following the Seahawks this offseason, Sherman's statements may not come as a surprise. Reports had been coming out since the end of the season that the Seahawks were looking to clear some cap space and that Sherman could fall victim to that process. If he does leave, Sherman will open up $11 million in salary-cap space for a team that seems to be in the process of transition. Reports also noted that Sherman spent the past week saying goodbye to his teammates and is expected not to return to Seattle this season.
When quizzed about Sherman's future at the 2018 NFL Scouting Combine, head coach Pete Carroll stated that there was "nothing specific" to say with regards to trading Sherman. His age and coming off an serious injury (Sherman tore his ACL and missed the last seven game's of last season's campaign) were obstacles to Seattle's hopes of trading him and it seems as though the Seahawks will now release the veteran corner.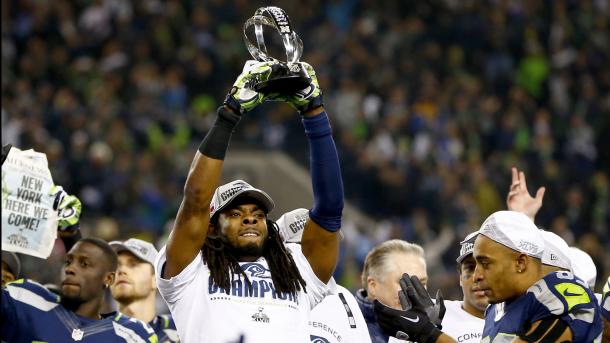 A prolific career in Seattle comes to an end
During his seven years with the Seattle Seahawks, Sherman became regarded as one of the best corners in the game and currently leads the league with 32 interceptions since entering the NFL as a fifth-round draft pick in the 2011 NFL Draft. During that time period, Sherman also leads the NFL is passes defended (99) and completion percentage allowed (47.4), which made Sherman a shutdown corner whenever he featured for the Seahawks. Sherman will end his career in Seattle with one Super Bowl ring (Super Bowl XLVIII), two Super Bowl appearances and five playoff runs.
Off the field, Sherman was known to be outspoken, charitable and knowledgeable in the Seattle community which made him one of the well-known players in the NFL today. Unless a lowered down contract is accepted by Sherman, 2017 may be the last time Seahawks fans will see Sherman, and the entire 'Legion of Boom' in action. There are interesting times ahead for all those involved with the Seattle Seahawks but Sherman will not be along for this particular ride.
Heading back to the Bay
Richard Sherman's deal includes a $5M signing bonus, plus $2M base salary, $2M in 46-man roster bonuses, $1M playtime incentive and $3M Pro Bowl incentive in 2018. So #49ers get protection, and Sherman gets upside to beat his #Seahawks deal if he plays well. Win-win.

— Tom Pelissero (@TomPelissero) March 11, 2018
On March 10, the San Francisco 49ers agreed to a three-year, $39 million contract with the former Seahawks corner.
Adam Scheffer of ESPN first reported the free agent signing. Ian Rapoprt announced that Sherman would receive a $5 million signing bonus.
Shermanis a native of California and played his college ball at Stanford. 
In all, Sherman has accumulated 367 combined tackles, 99 passes defended and 32 interceptions across 105 regular-season games.