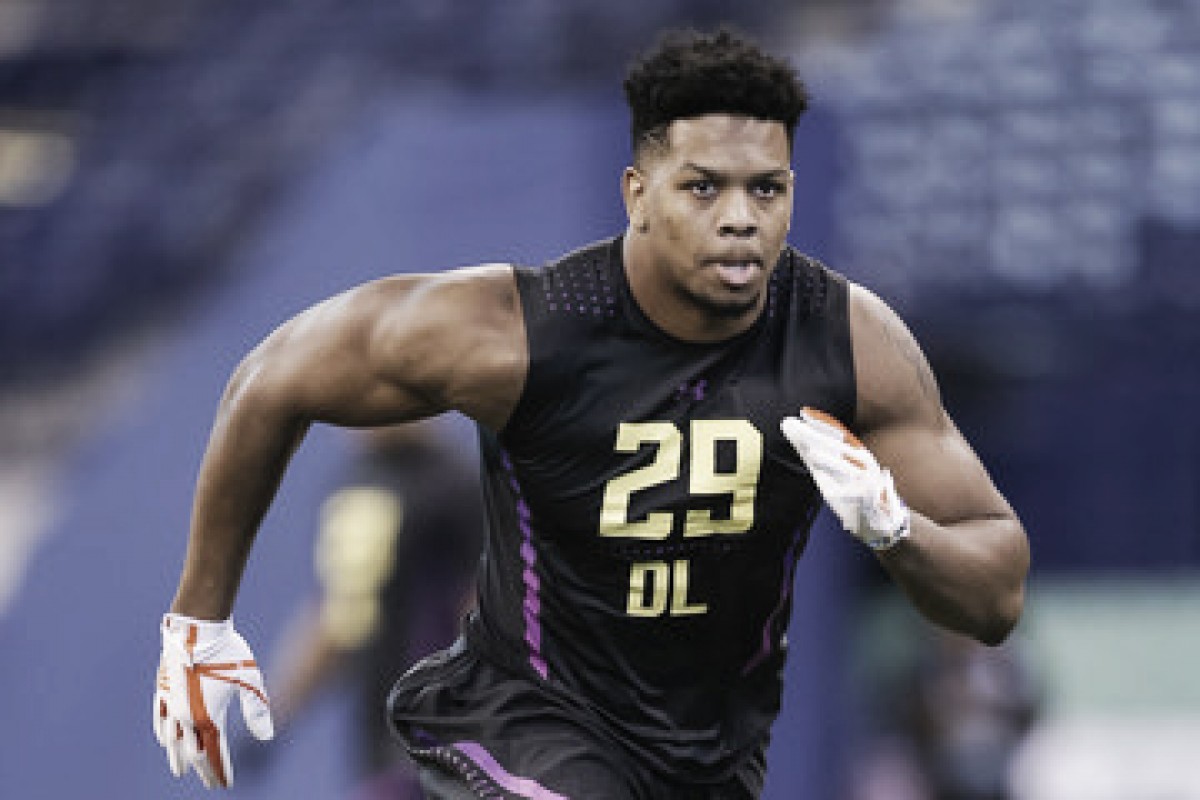 The 'Legion of Boom' is no more in Seattle after Richard Sherman, Michael Bennett and more have found new teams to play for in this upcoming National Football League season. The Seattle Seahawks are now known for being able to find picks in the latter stages of the NFL Draft and turn them into world beaters during the season. The '12th Man' will be hoping that the 2018 NFL Draft will yield similar results for the Seahawks.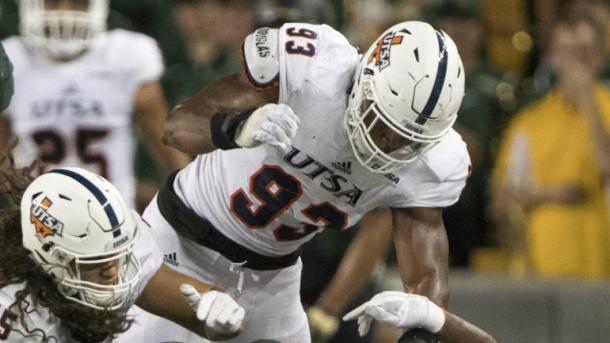 With Bennett gone and Cliff Avril's consistent availability in questions, Marcus Davenport could be someone that the Seahawks look to in the first round. The former University of Texas at San Antonio pass rusher has shown flashes of just how could he could be but consistency issues have plagued him throughout his career. If the Seahawks can make him an every down linebacker that influences each play, Davenport can fill the considerably large hole that Bennett has left behind.
Should Davenport not be on the board when the Seahawks are up, Breeland Sparks from the University of Mississippi could be a great fit for the Seahawks as he offers the same kind of disruptive play that Davenport has shown. Again, Sparks has consistency issues but his play fits perfectly with how the Seahawks like to play defensive so he could be another option for Seattle come draft day.
Round 2: Isaiah Wynn - OL - Georgia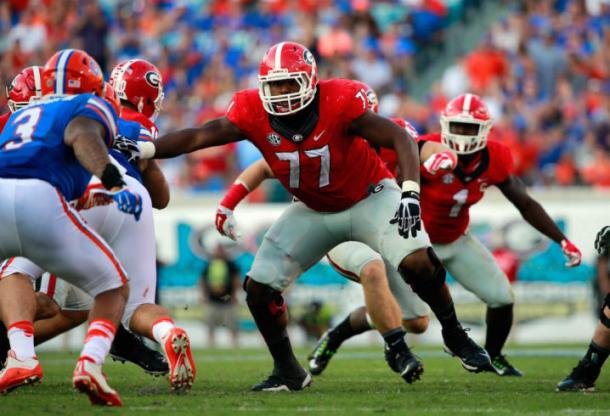 Russell Wilson spent most of last season making plays with his legs instead of his arm as his offensive line continued to crumble, play after play in front of him. Isaiah Wynn out of University of Georgia may give the Seahawks O-line some much needed steadiness. Wynn has the ability to play at both tackle or guard but he could be great pick at either position for the Seahawks.
In 2017, Wynn was at the heart of a great Georgia offense and started all 15 games for Georgia. His technique is very good and his athleticism makes him very useful as a run blocker. Wynn also has the ability to not only pass protect well but instinctually know when to slide out to tackle a pass rusher and keep his quarterback clean should the occasion call for it. Wynn is highly rated so he may go before the second round but if he is still on the board by the time the Seahawks get their second choice, I can't see them passing him by.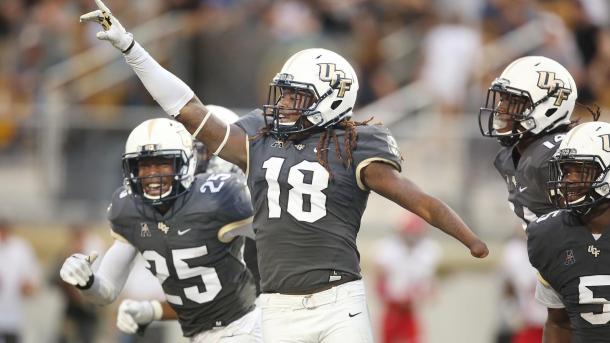 The Seahawks could look to bring in Shaquem Griffin to join up with his twin brother, Shaquill, in the third round. Most will focus on his lack of a left hand due to a rare prenatal condition but Griffin has shown that he is a great prospect at both linebacker and/or defensive end. Playing at the University of Central Florida, Griffin finished his 2017 with 74 tackles, seven sacks (a team high), one interception and two forced fumbles which earned him first-team All-American Conference honours.
Again, with so many gaps to fill in the defense, Griffin makes perfect sense for the Seahawks and once in training camp, they can decide which position will be the best fit for Griffin. He has great instincts, speed and technique, and his range as a tackler make him very useful in the open field. Should he be played as a linebacker, Griffin also possesses a good burst to bypass most blockers. Griffin doesn't always finish his plays or tackles but if he can continue to develop the way he's doing right now, he could be a Seahawks great for many years.
Potential alternative selections
Billy Price - C - Ohio State: Price is another good choice at center or at guard should the Seahawks look to draft him. His play in the run game especially, could be a great addition to the team as he pulls and traps well.
Isaac Yiadom - CB - Boston College: A rangy corner will be another option for the Seahawks especially now that Sherman has departed. With the way the Seahawks ask their corner to cover in both man and zone defense, they could not go too far wrong with Yiadom.
Marcell Ateman - WR - Oklahoma State: A big wide receiver would fit in nicely in Seattle. Wilson needs another productive receiver to compliment Doug Baldwin and Ateman can be that guy as his down field, third down and red zone play has been highly appreciated by NFL scouts.