 ESPN dropped the news today that the National Football League is expected to suspend Jameis Winston for the first three games of the 2018 season. The punishment for the Tampa Bay Buccaneers player comes after an incident that occurred in Arizona in 2016 and Winston is expected to be informed of the official decision over the next few days.
Apart from missing the first three games of the season, including the season opener against NFC South rivals the New Orleans Saints, Winston could also lose $124,000 in base salary due to the terms of his contract for this season.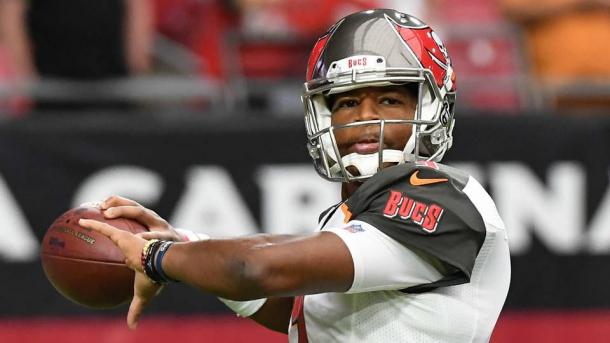 An alleged incident with an Uber driver has led to this
Winston's suspension comes because of an alleged incident with an Uber driver in Scottsdale, Arizona. The league started its investigation into this incident in November 2017 after the Uber driver in question told BuzzFeed of Winston's alleged misconduct while waiting at a drive-thru in the early morning.
Winston denied the allegations but the quarterback does have a past with incidents similar to this, which is why the NFL decided to look deeper into this matter. While at Florida State University, another incident occured involving Winston and the accuser ended up filing a civil suit against him. The matter was eventually settled out of court in 2016 but the university was found culpable in a Title IX lawsuit that led to them paying the accuser $950,000 without admitting liability. All of this means that Winston will be under even more scrutiny now and that the NFL may feel compelled to discipline him due to his previous history.
Tampa Bay will look to Fitzpatrick to fill the hole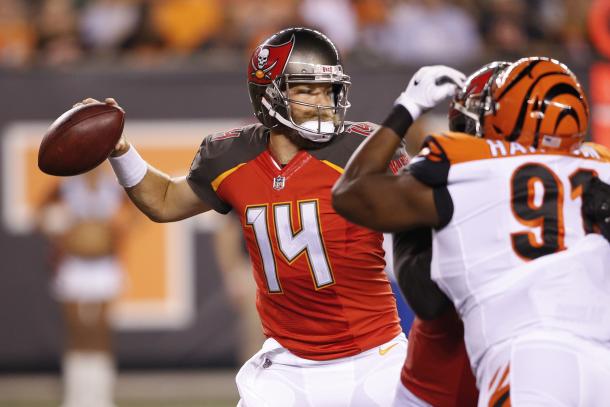 Winston's unavailability while not great news for the Buccaneers, will not be too much of a disadvantage for the Tampa Bay. Ryan Fitzpatrick is currently the backup quarterback in Tampa and will be expected to start the three games if Winston's suspension becomes official. Behind Fitzpatrick is Ryan Griffin who will could become the backup quarterback if the expected suspension happens.
While Fitzpatrick may not be a starter anymore in the league, he has enough quality to hold over the Bucs until Winston returns. If the Bucs defense returns to its former glory and the likes of Mike Evans and Deshawn Jackson come into the season ready to go, Fitzpatrick will have the help he needs to lead the team to as many victories as possible in Winston's absence.