The National Football League announced today that defensive end, Randy Gregory, has been reinstated on a conditional basis after serving an indefinite suspension. The Dallas Cowboys player had multiple violations of the league's substance abuse policy which led to his suspension but the NFL has decided that he has served his time and he may now rejoin the Cowboys.
The Cowboys look forward to Gregory's return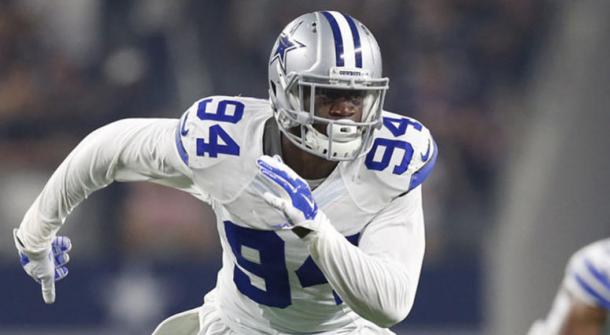 Once the league had officially reinstated Gregory, Jason Garrett revealed that he felt Gregory had "worked very hard to get himself in position to put the suspension behind him" and return to the field. Garrett also told the Cowboys' official website that Gregory had also "worked very hard as a person to improve himself" and that the team were happy to have him back in the fold.
The league's official statement regarding the 25-year old stated that Gregory could "join the Cowboys at training camp and participate in meetings, conditioning work and similar activities". After Gregory had made the appropriate arrangements with clinics within Dallas and he continued to comply with his reinstatement terms "he will be permitted to participate in all activities, including practices and games".
Many members of the Dallas organization had reached out to the NFL earlier this year to try and help Gregory with his reinstatement and it seems to have worked as the NFL has decided to allow Gregory back in the league. Clearly, Cowboys are likely looking forward to having Gregory amongst their ranks again as soon as possible.
Dallas prepared for life without Gregory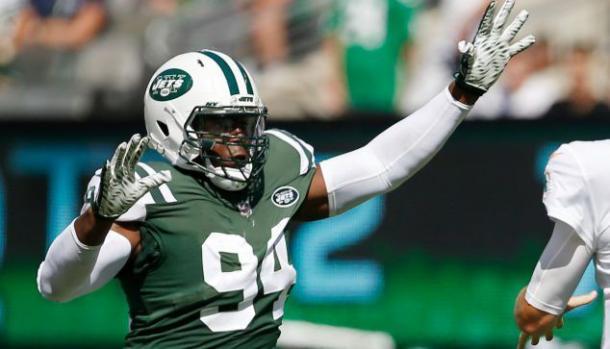 Before this reinstatement, the Cowboys had made moves to carry on without Randy Gregory. They signed Kony Ealy in free agency and also drafted Dorance Armstrong in the fourth round. Gregory will be looking to not only reclaim his spot on the team against his competition but also add to the 12 games, 20 tackles and one sack that he has produced since being drafted by the Cowboys as a second round pick in 2015.
It remains to bee seen just how involved Gregory will be with Dallas this season considering how much time he has missed not just on the field but in and around the organization. The Cowboys seem to have indicated that they feel Gregory has a lot more to offer to them as a player and training camp will likely shed some light on how far up or down the depth chart Gregory will be. For now, it looks like Dallas is just happy to have their man back and ready to play.
Quotes via DallasCowboys.com