The talk before the game was of Aaron Rodgers first appearance back after a long injury layoff and the Green Bay Packers starting quarterback did not disappoint, but Brett Hundley and Deshone Kizer were just as impressive against the Pittsburgh Steelers last night.
For the Steelers, the doubts about the secondary continue to haunt them and the fight for the backup quarterback spot seems to now be Landry Jones' to lose. On the plus side, James Washington and James Conner came out as winners in this rout by the Packers.
The first quarter provides fireworks for both sets of fans
No one could have expected Green Bay to be up by 14 points with only four minutes played after kick-off but that's exactly what happened. Mason Rudolph threw a pick-six on the first play of the game to Tremon Williams who waltzed into the end zone. Aaron Rodgers then connected with Jimmy Graham after Pittsburgh were stalled by the Packers defense and the main man in Green Bay marched down the field for the Packers second touchdown.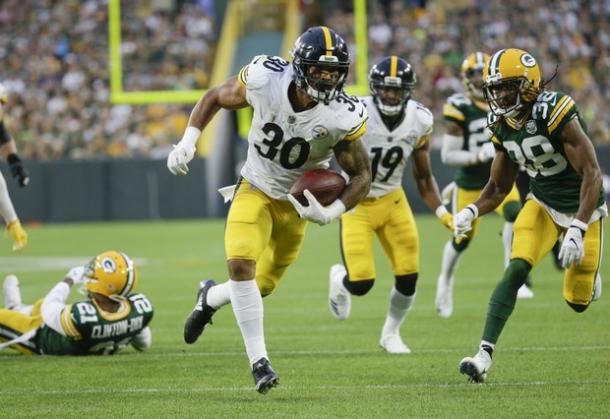 Full credit should go to the Pittsburgh offense who recovered well from their two poor drives. After Ty Montgomery fumbled the return and gave the Steelers great field position, James Conner took over the game and finished the drive with a 26-ard touchdown run. Pittsburgh were not done and got the ball again for another strong drive led by Rudolph. The rookie quarterback ended that drive with a four-yard touchdown pass to Juju Smith-Schuster to put Pittsburgh on level terms again.
Green Bay takes control in the second quarter and never looks back
Pittsburgh did not get on the board in the second quarter as the Green Bay defense shut down the Steelers offense on numerous occasions while still managing to put points on the board. Brett Hundley managed to get himself a 10-yard touchdown run and Deshone Kizer found Robert Tonyan with a one-yard touchdown pass with a Matt Crosby field goal sandwiched in between those touchdowns.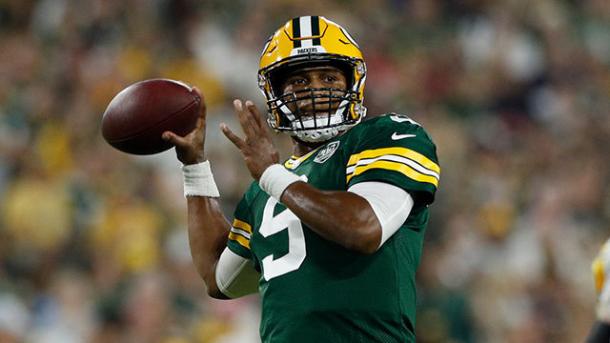 In the second half, the Packers gave Joshua Dobbs fits and managed to pick him off to earn another touchdown. Kizer also got his second touchdown of the night with a 82-yard bomb to Jake Kumerow. The Pittsburgh offense stuttered quite a bit in the second half and were not helped by an incredibly leaky defense but James Washington showed his worth as he wracked up two touchdowns, ending his night with 114 total receptions yards.
Both teams had quite a few first team players not featured in the game so that is no excuse for how poorly the Pittsburgh defense played. For Mike Tomlin, much will need to be addressed in his defense if the Steelers want to go deep in the playoffs this year while Mike McCarthy will be overall happy with how his backups handled this match up.