 The Cleveland Browns have released linebacker Mychal Kendricks after the NFL world woke up to startling news about the linebacker's legal trouble with insider trading on Wednesday morning.
The Browns had no other choice than to release Kendricks
Echoing the statement made by U.S. Attorney William M. McSwain, who announced on Wednesday that Kendricks made approximately $1.2 million after receiving and acting upon non-public information about pending corporate mergers, Kendricks "committed to repaying all of the funds gained illegally" and vows to "accept the consequences" of this crime, which could carry "substantial prison time", according to McSwain.
Browns General Manager John Dorsey came out with a statement late Wednesday evening that clarified the Browns' knowledge of the charge, saying, "the additional information we've gathered has led us to the decision to release Mychal from our team". Dorsey has recently overseen his fair share of recent off-the-field concerns, including a marijuana citation from his promising young wide receiver Antonio Calloway and a report of sexual assault that occurred at the home of second year pass-catchers Rashard Higgins and David Njoku without their knowledge. According to Dorsey, the Browns organization was "informed that there was a financial situation that he had been involved with in 2014" but are now "dealing with a different set a facts".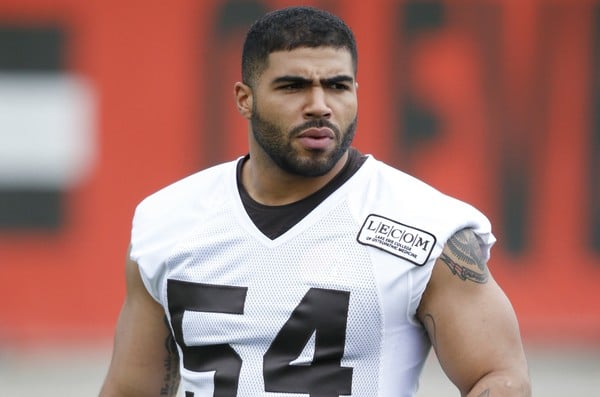 A new chapter in Cleveland gets cut short
Fresh off a Super Bowl victory with the Philadelphia Eagles in February, Kendricks, 27, signed a one-year contract with the Browns back in June with the hope that he could add depth to a linebackers corps who some NFL experts have touted as one of the deepest in the league. There was also the hope that his championship experience could help mentor a young team who turned in a winless season in 2017.
As Kendrick's legal trouble looms and the Browns prepare to take on the Detroit Lions in their final preseason game before rosters are cut down to the 53-man roster, expect to see an active Browns team on the hunt for potential trade offers from teams also deciding the fates of their teams before week 1 of the regular season.