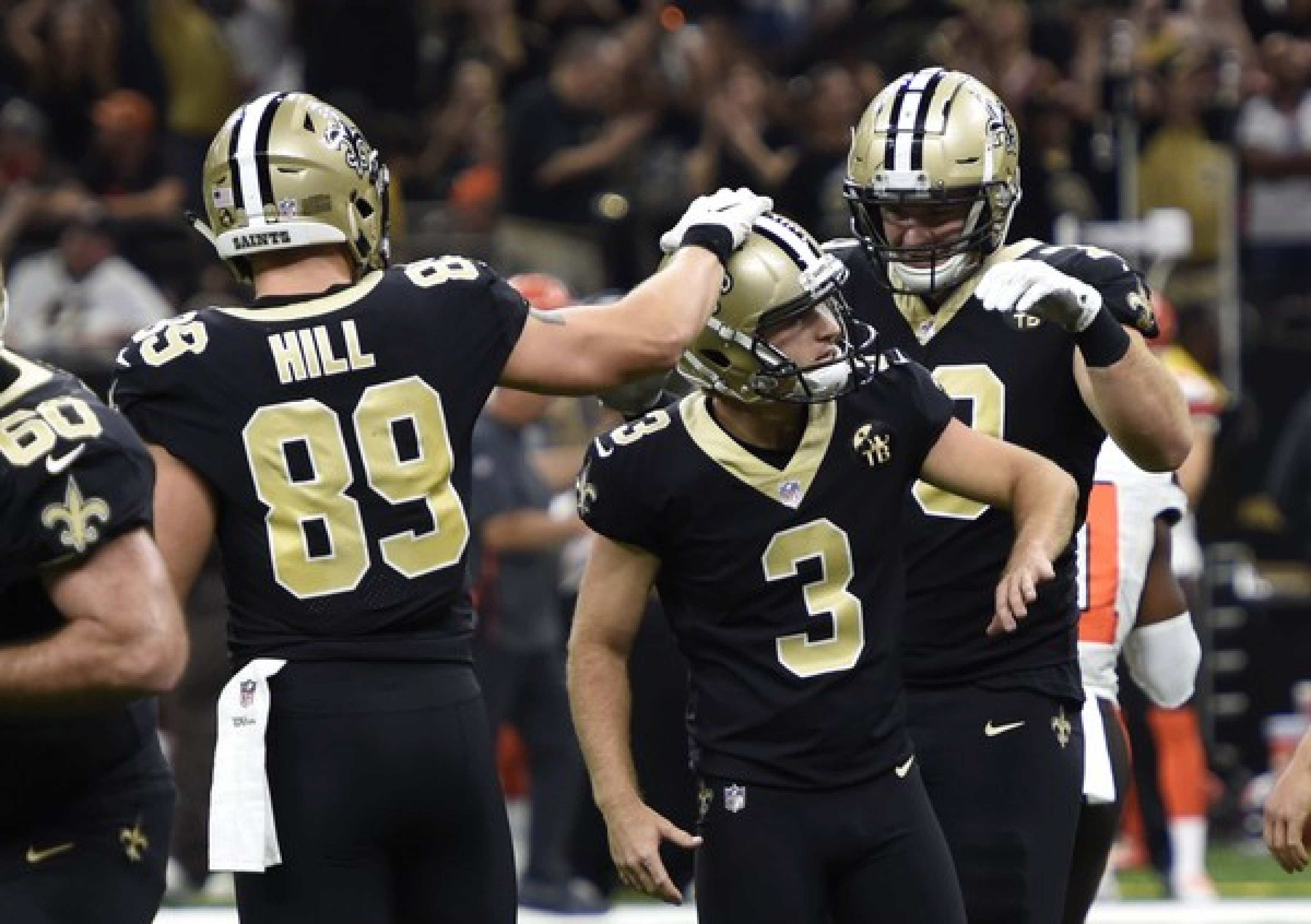 "Man, we didn't bring (our) best stuff, but we found a way."
These were the words of a relieved Drew Brees after the New Orleans Saints snuck a 21-18 victory past the Cleveland Browns in a nail-biter of a week 2 matchup.​
In a game that many expected to be a high scoring affair, Browns defense held the high-powered Saints offense to a field goal in the first half, but were able to defend their turf due to the late game heroics of the Saints passing game and the foot of Wil Lutz to elevate the Saints to 1-1 this year.
The Browns fall to 0-1-1, and will quickly need to find answers in a short prep week leading up to the New York Jets this Thursday. Despite the news surrounding the impending departure of Josh Gordon and a handfull of missed opportunities from second year kicker Zane Gonzalez, including a missed 52-yard field goal attempt that would've sent the Browns to their second overtime game in two weeks, the Browns leaned on the early successes of their defense to keep them in a position to upset the Saints in the Mercedes-Benz Superdome.
Terrance Mitchell contributed to the Browns' league-leading turnover margin by forcing and recovering two first half fumbles while the Browns improved their run defense by keeping Alvin Kamara contained to a quiet 46-yard day on the ground.
Saints offense responds with late game heroics; Browns kicking woes continue
The duo of Brees to Michael Thomas answered back late in the 4th quarter with a couple touchdowns, and even though Tyrod Taylor brought the Browns offense to a tie with a 47-yard bomb to rookie Antonio Callaway on 4th and 5, Gonzalez was unable to secure the lead with the extra point.
"It sucks because we were so close to that win, and it's been so long. I just let everybody down."
The Browns kicker put the blame solely on himself for Sunday's loss, and only wants to "get ready for Thursday at this point", as he eagerly awaits to put this outing behind him.
The Browns will head home to Cleveland to prepare for the Jets on Thursday night, while the Saints prepare for their division rival Atlanta Falcons in the Georgia dome on Sunday.