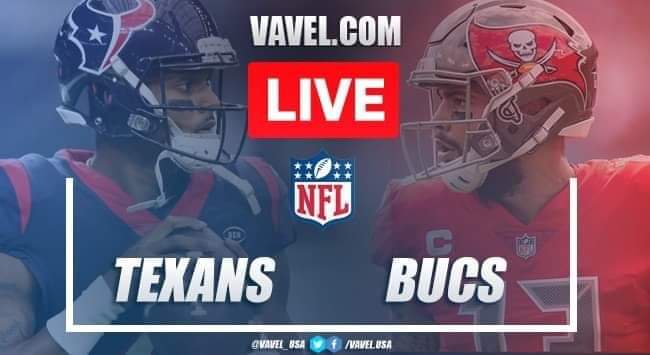 More coverage coming!
The Texans hang on to win the AFC South!
Buccaneers get one more chance
Houston back in front again!
Buccaneers pull even again!
Texans regain the lead!
Tie game at halftime!
Buccaneers pull even just before halftime!
Tampa Bay creeps closer!
Texans capitalize on another Buccaneers turnover!
Turnovers on back-to-back plays!
First quarter comes to an end!
Buccaneers finally get on the board!
Texans continue to make the big plays!
Fairbairn adds three more for Houston
Texans do it again!
Bad omen continues for Winston
Houston strikes first less than a minute into the game!
Red-hot Buccaneers look to spoil Texans' party
Texans look to all but wrap up AFC South