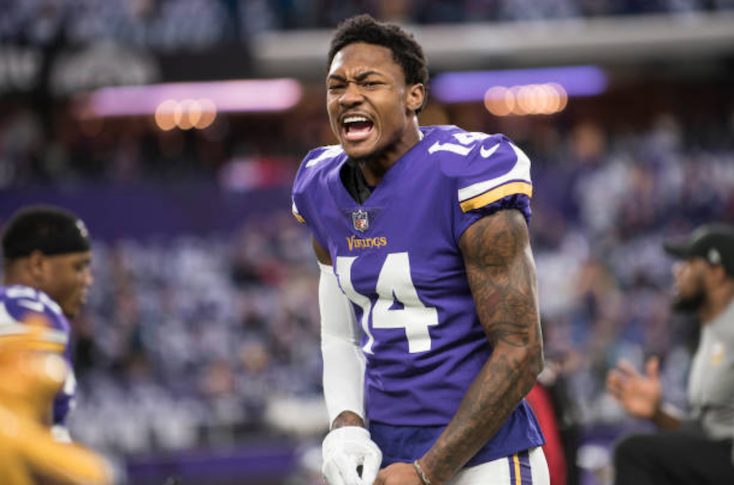 The Buffalo Bills continue to strengthen their roster this offseason by completing a trade with the Minnesota Vikings for wide receiver Stefon Diggs.
There has been plenty of talk around the league since the 2019 season concluded that the receiver could be on the move and the Bills have acquired Diggs in return for multiple draft picks.
In return for the star wideout, the Vikings also exchanged a seventh-round draft pick, but will receive a first, fifth and sixth-round pick this year and a fourth-round pick next year.
Diggs set for new beginnings in Buffalo
Diggs had 1,130 yards and six touchdowns from 63 receptions for the Vikings in 2019, following a career-high 102 receptions during the previous season.
The 26-year-old created speculation of a move and tweeted "it's time for a new beginning" just hours after it was announced that quarterback Kirk Cousins signed a new two-year deal.
During the Week 4 game against the Chicago Bears, Diggs showed his frustration on the sideline, but things appeared to settle after the receiver recorded his second straight 1,000-yard season.
Minnesota were adamant that Diggs wouldn't leave, but the Bills come forward with a trade offer that they just couldn't turn down.