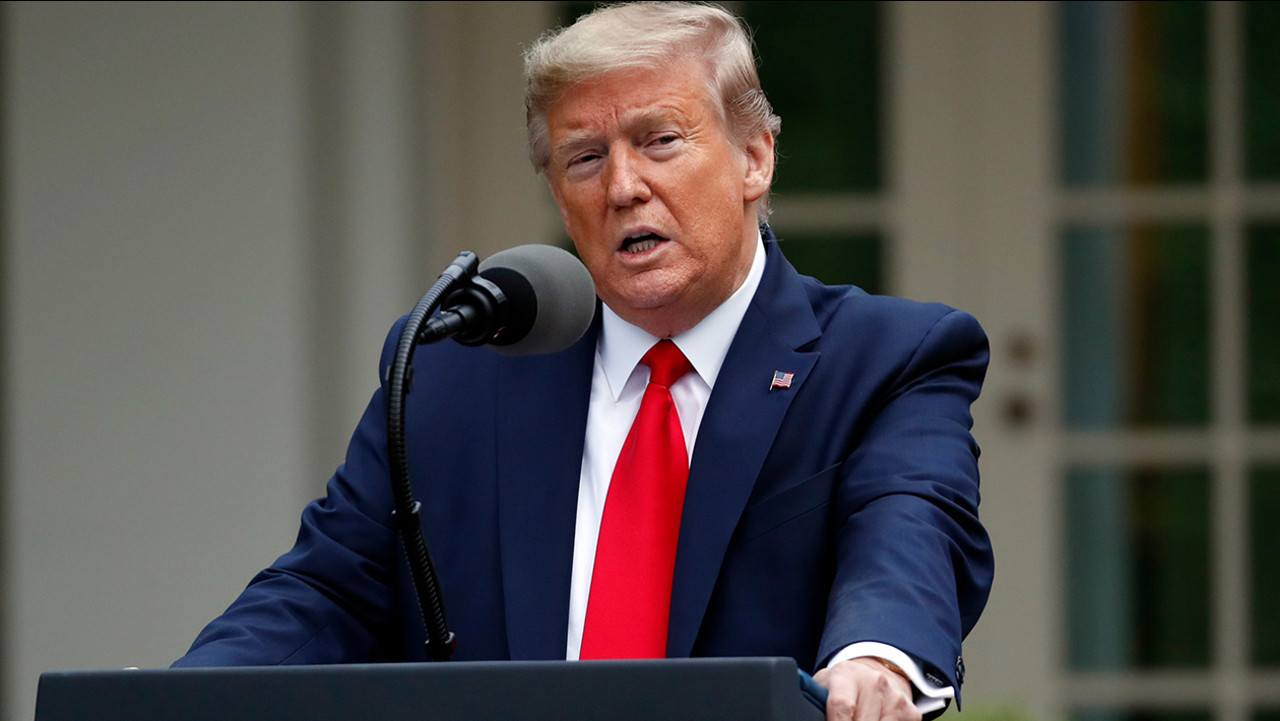 With the NFL Draft coming up this Thursday, President Donald Trump has confirmed that when US sports return they will be initially played behind closed doors.
Last week Trump said it was time for the major leagues to resume play as soon as possible as he was "tired of watching baseball games that are 14-years-old".
However, he didn't give any indication of exactly when sports would resume.
President Trump continued:
"Many of them are going to be starting without the fans, so it'll be made for television. The good old days, made for television.
"And it'll go that way and then fans will start coming in, maybe they'll be separated by two seats. And then ultimately we want packed arenas.
"When the virus is gone, we're going to have packed arenas, and we're going to be back to enjoying sports the way they're supposed to be."
In US sports the NBA, NHL and MLS have all been suspended for over a month, while the start of MLB was postponed due to Coronavirus.
The NFL expects that the regular season will start as planned on September 10. Whether that's behind closed doors remains to be seen.
While a number of players have said playing behind closed doors would be far from ideal, one player who doesn't mind this is Minnesota Vikings' quarterback Kirk Cousins.
Cousins on a conference call for NFL media said: "Honestly, we practice every day in an empty grass area and pump in fake crowd noise for away games.
"But more often than not you're used to it. Organised Team Activities practices don't have a lot of pomp and circumstance to them.
"So honestly, to go out and just play the game would kind of be refreshing, a breath of fresh air, to just let us know that we don't have to have all the smoke and the fire. We can just play football.
"So as long as we're playing the game, I won't have a lot of complaints, and hopefully if it's still not returned to normal, we can find a way to make it work."
Realising how his comments could be taken, Cousins later said in an interview with KFAN 1003 Minneapolis:
"My point was that I love the game of football – any chance to play the game.
"I would obviously prefer to have fans in the stands, and that electricity, especially with Vikings fans who are some of the best fans in the world."