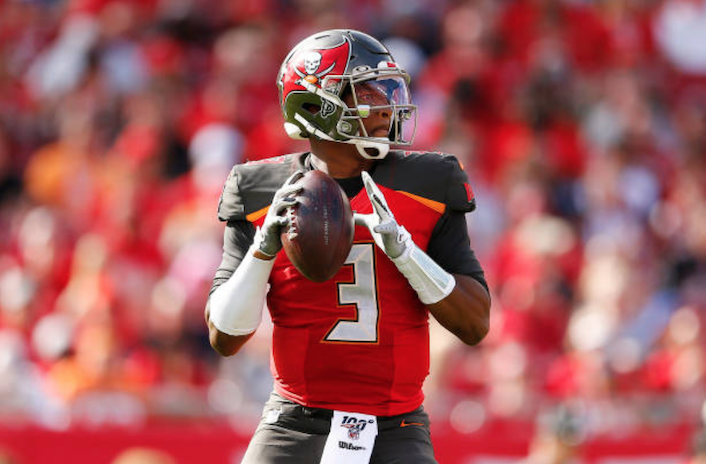 The New Orleans Saints are reportedly set to sign free agent quarterback Jameis Winston on a one-year deal, which would potentially see him become Drew Brees' backup.
Winston was the NFL frontrunner with 5,109 passing yards last season, while also throwing 33 touchdowns and 30 interceptions in the process – the first player in history to throw 30 touchdowns and 30 picks in the same season.
With Tom Brady signing with the Tampa Bay Buccaneers this offseason, Winston's future with the franchise looked in serious doubt after his fifth year with the team.
Former Buccaneer Winston set to sign with the Saints
Winston was drafted out of Florida State with the first overall pick of the 2015 NFL Draft and the former Heisman Trophy winner ended his time with the Buccaneers with a message to fan on social media.
During his time in with the Bucs, Winston played 72 games, 70 of those as a starter, threw for 19,737 yards, 121 touchdowns and 88 interceptions. The move to New Orleans will provide the quarterback with a fresh start and he'll be working with one of the greatest to ever play the game.
The Saints now have competition for the backup quarterback role. Taysom Hill, who has been used in a number of different roles on both sides of the ball by head coach Sean Payton, and Mississippi State quarterback Tommy Stevens, a seventh-round draft pick.
Winston isn't guaranteed to be Brees' backup in New Orleans. Hill has proved his worth in his first two years with the team. However, 41-year-old Brees is now in the final years of his career and one day the Saints will have to find his successor.
As for the Buccaneers, former New England Patriots legend Brady will be hoping to end a 13-year Playoff drought in his first season with the franchise.