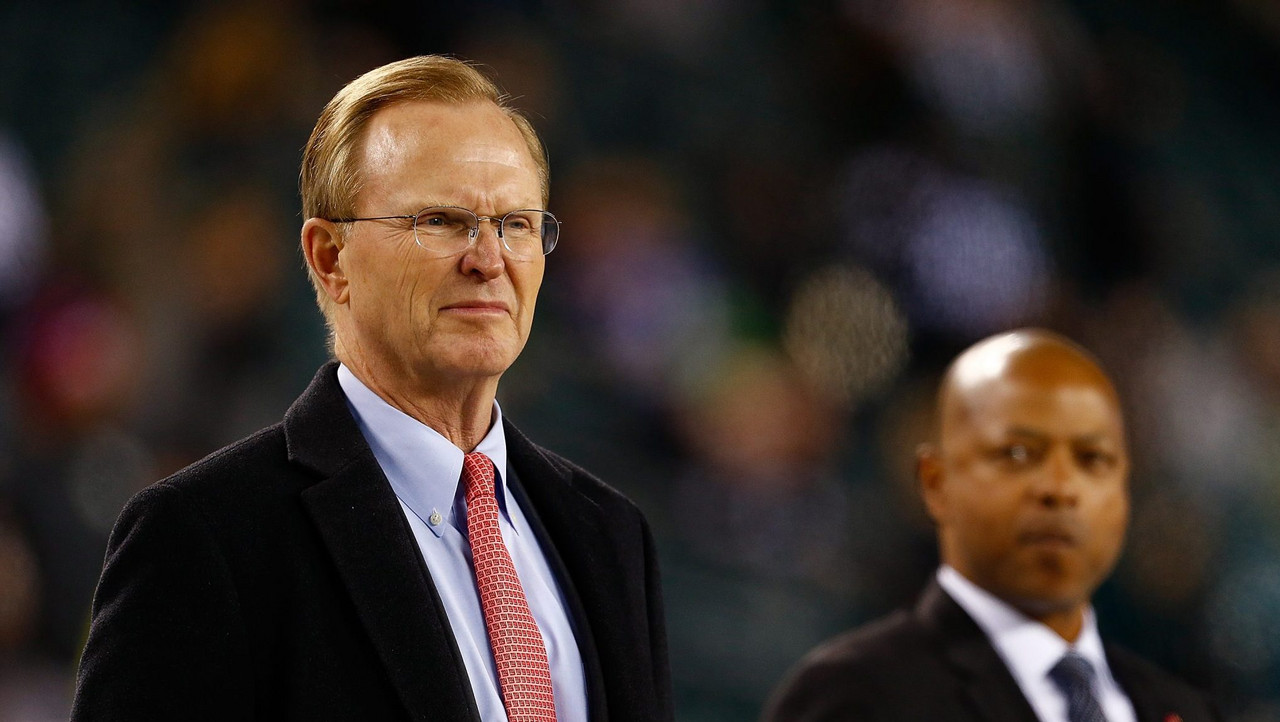 New York Giants fans have had little to celebrate in recent years and it seems as though owner, John Mara, is ready for that to change.
Despite Mara believing the Giants are on the "right path", he has shared his desperation for success.
"We better be a better team" - Mara
Mara has said he is pleased with the way new head coach, Joe Judge, and general manager, Dave Gettleman conducted the Virtual 2020 NFL Draft.
"It was terrific, they had great communication," Mara said. "There's a lot of discussions, a lot of meetings, and I was really pleased with the way the whole team operated. They obviously respect one another, and I was very pleased with how it all worked out.
"You never know how that's gonna work out with a new head coach and a general manager that's been around the league for a while, and I thought that their communication was excellent."
Mara agreed that the offensive line was a priority and that the Giants can now look to continue to rebuild a winning team.
He added: "I do believe that we're on the right path, but I'm sure our fans are saying, 'I've heard you say that before.' So until we start winning games, I understand there's gonna be some doubt. But I do feel good about where we are right now."
The Giants are looking to improve upon their three straight negative seasons. With Saquon Barkley, and Daniel Jones receiving some protection, things may start to fall in place for the men in blue.
Mara does, however, know the rebuild won't happen overnight but remains hopeful with the young talent brought to East Rutherford.
"It's a little bit early to be making predictions," Mara said. "Obviously we're all hopeful we'll have a season."
The Coronavirus pandemic remains the same; players, coaches, general managers or owners do not know if the season will go as planned.