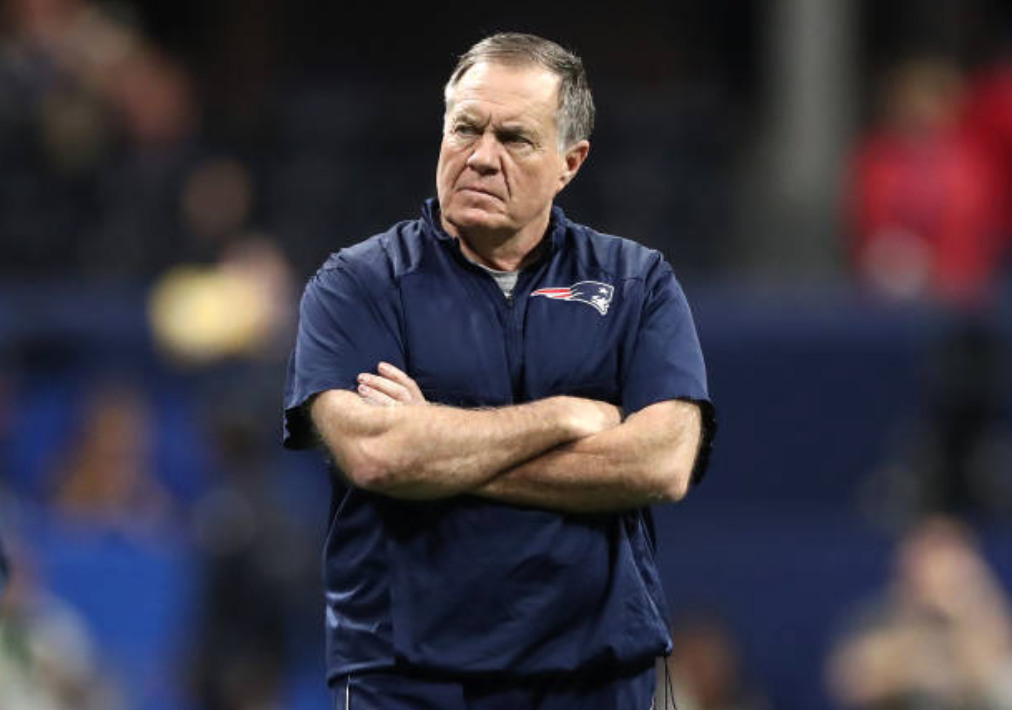 One position that the New England Patriots needed to address this offseason was at quarterback, but head coach Bill Belichick insists that passing on players in the position in the 2020 NFL Draft "wasn't by design".
The Patriots are left with a big hole to fill at the quarterback position after legend Tom Brady left this offseason for the Tampa Bay Buccaneers.
New England selected 10 players from the draft, but nobody was brought in to challenge second-year quarterback Jarrett Stidham, a fourth-round draft pick last year, and Brian Hoyer for the starting role.
Not drafting a quarterback wasn't New England's plan
Six-time Super Bowl champion Brady announced in March that his time with the Patriots would be coming to an end. The 42-year-old spent 20 years with the franchise, who now face a very unfamiliar problem going into the 2020 season.
The Patriots have three quarterbacks on their books as it stands. Stidham and Hoyer, who has been with the franchise twice before, will challenge to be the starter, but Belichick has also signed undrafted free agent Brian Lewerke from Michigan State.
"The bottom line is that we're evaluating that position along with all other ones," Belichick told reporters. "If we feel like we find the right situation, we'll certainly draft them.
"We've drafted (quarterbacks) in multiple years, multiple points in the draft. Didn't work out last three days. That wasn't by design. It could have, but it didn't."
Patriots sign free agent Lewerke to provide competition
The addition of Lewerke to the locker room will give Belichick more to think about. However, questions are still hovering around about whether free agent quarterback Cam Newton, who left the Carolina Panthers this offseason, will be a Patriot next season.
Newton led the Panthers to Super Bowl 50 and was named the league MVP in 2015 and is another option for New England. Nevertheless, Lewerke passed for 3,079 yards and threw 17 touchdowns with 13 interceptions in his senior year.
Stidham made three appearances for the Patriots last season and Belichick was asked about the former Auburn quarterback or Hoyer being a potential starter.
"I like both those players. We've had Brian (Hoyer) a couple times. I think he certainly gives us a very solid level of play. We have a lot of confidence in him."
When asked about Stidham, Belichick added: "Jarrett had a good year last year. He improved a lot. We'll see where that takes him. I have confidence in both players."