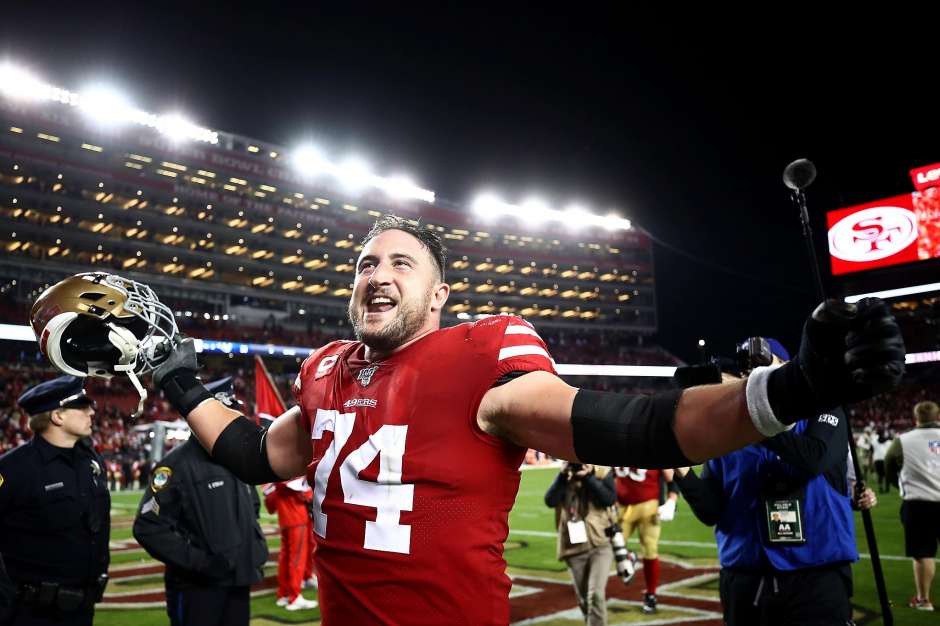 The San Francisco 49ers left tackle, Joe Staley, has retired from the NFL after 13 seasons. Staley has been battling a "deteriorating" neck condition and admitted in his retirement letter that his body was "breaking down".
It's been a hell of a ride. Thank you pic.twitter.com/V2VB2xKDzp

— Joe Staley (@jstaley74) April 25, 2020
The 49ers announced they were trading for Trent Williams from the Washington Redskins. Staley gave the 49ers notice in order for them to find a replacement, to which they found a pretty good one. Williams is a seven-time Pro Bowler and was drafted fourth overall in the 2010 draft.
Staley hangs up boots after 13 seasons in the NFL
Staley retired after an incredible 13-year tenure with the 49ers and was the only player to have featured in Super Bowl LIV and the Super Bowl XLVII team. Staley started every match he played in since he was drafted.
Prior to the draft, the 49ers general manager John Lynch stated on a conference call that he expected Staley to return for the 2020 NFL season.
Lynch said: "He's doing his typical routine down with his family in San Diego, working out. We've heard nothing that would lead us to believe that Joe is not going to play. ... We are encouraged that Joe will be a part of us, moving forward."
Head Coach, Kyle Shanahan, had nothing but praise for Staley as he was asked about Staley's retirement in a video conference call.
"He's as good of a player and warrior and person as any player I have ever been around," Shanahan told reporters. "I love the guy. It was really hard on us when we had to realize that he wasn't going to play this year.
"But talking to the man, knowing the person, knowing his family, he is no doubt making the right decision of what's best for his health and the future. It was really hard for us to hear with how good of a player he was and still is. It's the best thing for him, and I'm really happy for him and happy for the career that he had."
For 49ers fans, the left tackle position is not one to be worried about as Williams is fit and will slide straight into Staley's place. Williams has experience with his new head coach when Shanahan was the offensive coordinator on Williams' Redskins team in 2010.