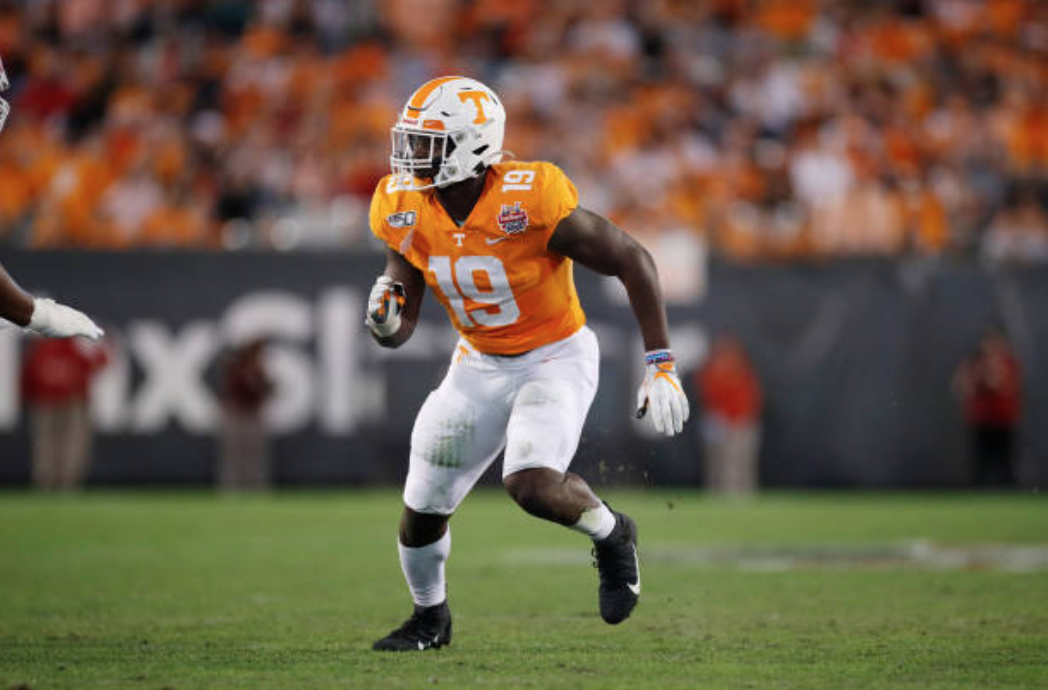 The Seattle Seahawks were desperate to improve their pass rush in the 2020 NFL Draft. Despite picking up players in free agency, they still needed to bolster their defensive unit, the draft presented a beautiful opportunity.
In the first round, they selected Jordyn Brooks out of Texas Tech, at 233 pounds he ran an impressive 4.46 (forty-yard dash) in the NFL combine. But it was Darrell Taylor's draft pick that excited Seahawks fans in the second round.
Darrell Taylor has caught the attention of Hawks fans
It's a unique situation when the Seahawks trade up for a specific player, so for Taylor, the pressure is on.
Seahawks head coach, Pete Carroll, has explained how the pick happened: "Getting Darrell, that was a big deal because we thought maybe we had missed our chance in a sense and we really wanted to get him on the rush group," Carroll told the team website. "That was a big pick for us.
"He's very aggressive. He's been a good tackler. He's strong at the point of attack, he holds the edge…it was a really important pick for us to get. We love to have a rotation of those guys, so we keep those guys fresh and their motor burning. Everything about it fits just right."
Why is Taylor so valuable to the Seahawks
The Seahawks are desperate for sacks, last season they only managed 28 which was tied for second-lowest in the entire league. Reporters suggested that Carroll and general manager, John Schneider, were considering taking Taylor with their first pick but went with Brooks.
Schneider has said they regard Taylor as one of the very top pass rushers in the league.
Schneider said: "We're just very excited and I know the coaching staff is very excited about a guy that can really put his hand in the ground and jump off the ball and play with leverage and effort and work his way back to the quarterback."
The Seahawks traded the New York Jets picks 59 and 101 – which was a second and third-round pick.