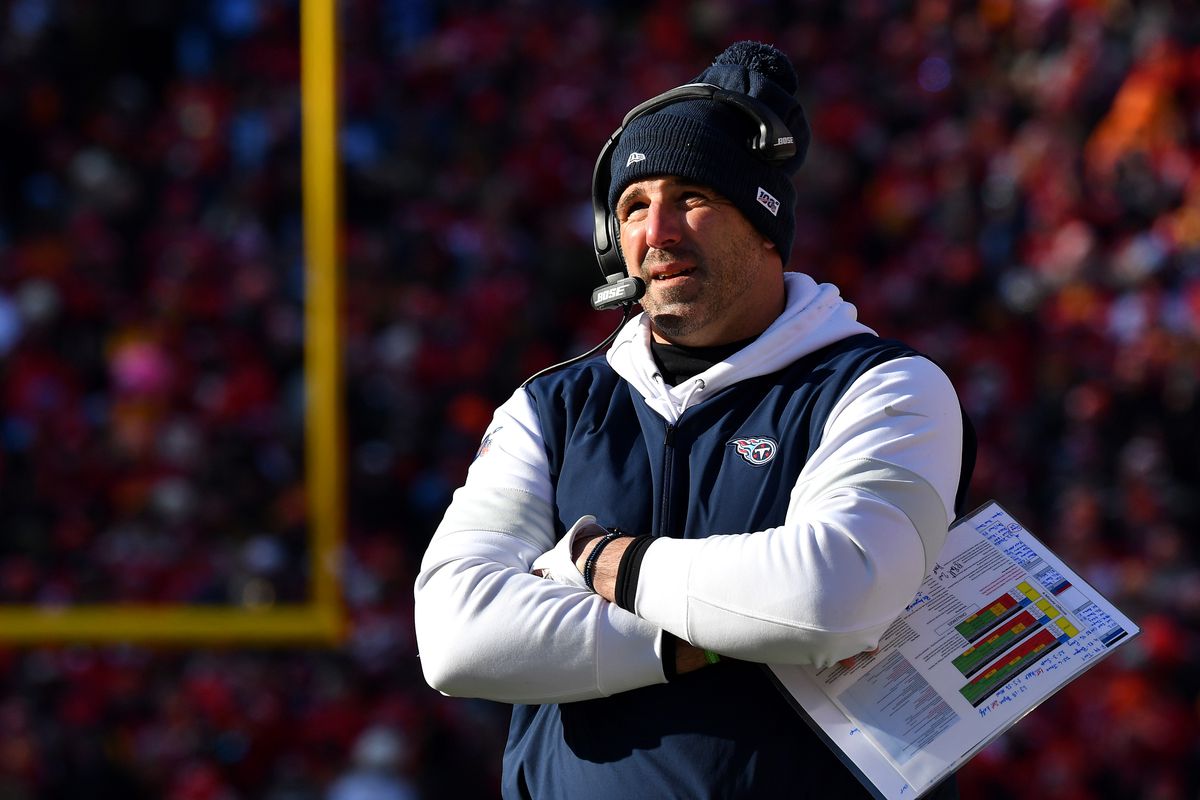 After an impressive 2019 NFL season, the Tennessee Titans selected Isaiah Wilson from Georgia with the 29th pick of the 2020 draft.
The Titans lost Jack Conlin after he signed a three-year, $42 million contract with the Cleveland Browns. Wilson steps straight into Conlin's spot at tackle and will work with star running back Derrick Henry to create big holes for his powerful rushes.
Wilson said his best part to his game is his physicality and that he "enjoys beating people up". At 6-foot-6 and 350 pounds, he is a nightmare for defensive ends.
Wilson said on a conference call on draft night: "I know it's a team with a great culture. They want to win, they do win. They like to run the ball and pound people, and they throw the ball as well.
"I am just happy to be a part of the (Titans) family. I love the culture there, and I want to be a part of it. And I'm ready to do whatever the team needs to succeed and win. I am ready to work for Tennessee."
Head coach, Mike Vrabel, kept it short and sweet when asked about his thoughts on Wilson for the Titans website: "He's a massive player that we're excited to start working with as soon as we can."
Excitement at corner for the Titans
The Titans got a steal in the second round with cornerback, Kristian Fulton, from Louisiana State University.
Fulton was involved in the Tigers' championship-winning team last season and has flexibility when it comes to positions in the back-field. He started all 15 games for LSU last season and contributed 38 tackles, 14 pass break-ups and one interception.
Fulton wasn't afraid to share his excitement with the Titans fanbase via social media.
Let's Geaux!!! Excited to join the Squad @titans ! More motivated than ever and ready to work! #TitanUp

— Kristian Fulton (@Kriss1_) April 25, 2020
General manager, Jon Robinson, admitted they almost traded up for the cornerback but decided to wait it out - fortunately for him they got their man.
Robinson said in an interview for Titans' website: "He had a really good understanding of our vision for him if we were able to select him, and we were fortunate that he was there to take. We feel like he really fits our football team."
Vrabel also had high praise for the new Titan via Facetime: "I think you have to be able to run at that position," Vrabel said. "I don't know where everybody is going to fit, but I certainly like (Fulton) and we'll start working with him as soon as we possibly can."