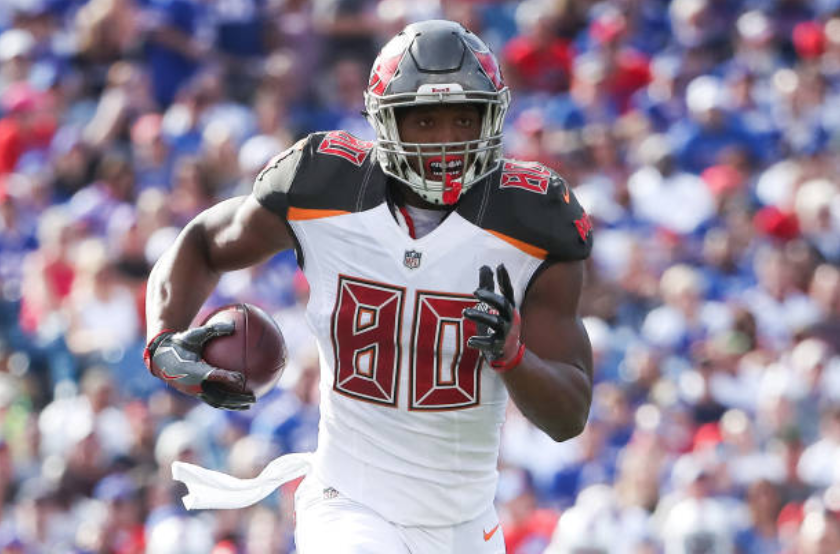 The Tampa Bay Buccaneers have exercised the fifth-year option in tight end O.J. Howard's contract, which will see him remain with the team for two more seasons.
There was speculation surrounding Howard's future after the Buccaneers traded with the New England Patriots for three-time Super Bowl champion Rob Gronkowski, but this move shows the team remain committed to the tight end.
The Buccaneers will pay Howard $6 million for the 2021 season, as announced by the team. The tight end was targeted 34 times in 14 games by former quarterback Jameis Winston last season, who moved to the New Orleans Saints this offseason.
Howard will remain in Tampa Bay for two more years
Howard was drafted by the Buccaneers from Alabama back in 2017, with the 19th overall pick. In his rookie year, he had 26 receptions for 432 yards and six touchdowns.
The tight end, who is now heading into the fourth year of his current contract with the team, has totalled 94 catches for 1,456 yards and 12 scores in 38 games during his three seasons in the NFL.
"I don't think anyone has a better tight end room in the league," head coach Bruce Arians told the team website. "I love playing tight ends. I think it's just going to upgrade everyone. Competition breeds success."
Tampa Bay certainly have competition for places at tight end. Twenty-eight-year-old Cameron Brate has spent the last six seasons with the Bucs and was one of the go-to players in the red zone for Winston.
Brate, who has missed just three games in the last five years, has caught 195 passes for 2,156 yards and 27 touchdowns during his NFL career. The tight end is also tied up with the Bucs for four more years after signing a six-year extension back in 2018.