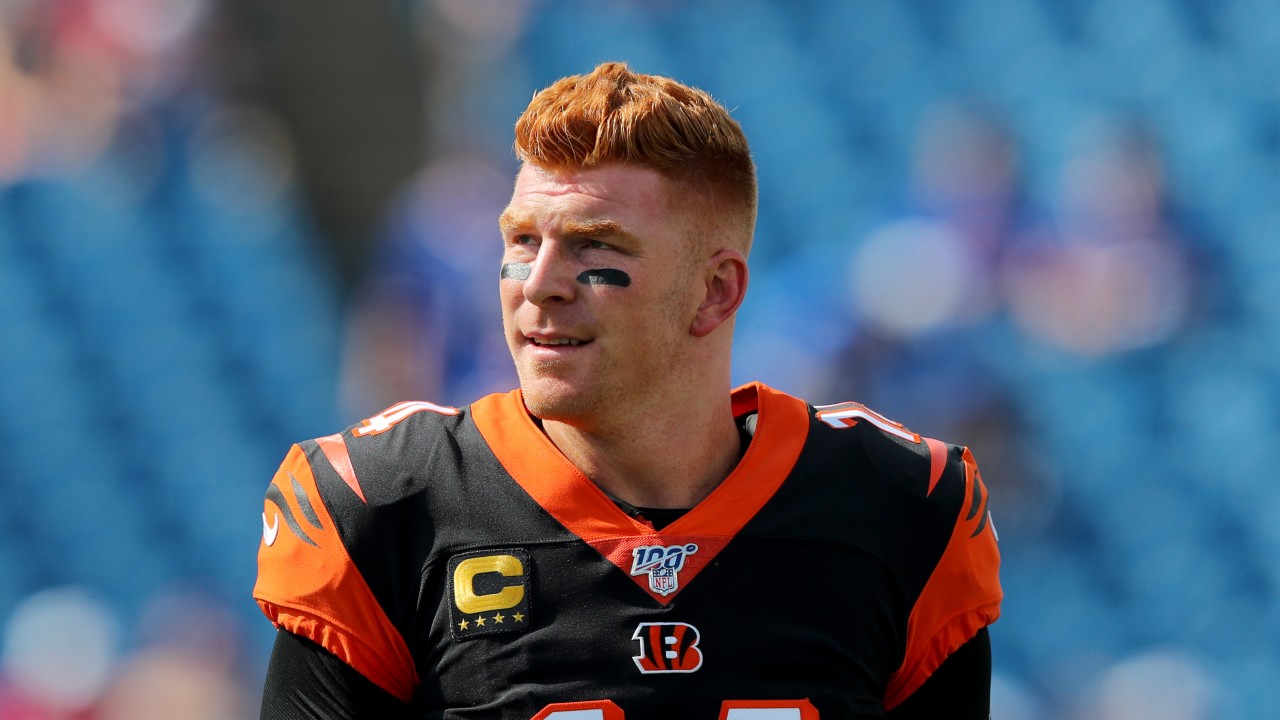 It was the news everybody was waiting for, Cincinnati Bengals quarterback, Andy Dalton, has been released.
This decision comes after the Bengals drafted LSU quarterback, Joe Burrow, with the first overall pick in the 2020 NFL draft.
Dalton started for the Bengals from 2011-2019 and led them to the playoffs in his first four seasons. Unfortunately for himself and the Bengals, they lost in the wild-card round each time.
What Dalton leaves behind him as a legacy in Cincinnati
His most successful seasons at the Bengals were in 2013 and 2015. In 2013, he threw for 4,293 and contributed 33 touchdowns but had 20 picks. In 2015, he managed 25 touchdowns and only seven interceptions. He leaves as the franchise's leader in passing touchdowns.
After Dalton's final game in Cincinnati, his time in the Queen City: "This city's been great to us. A lot of support has been received in this city. This city has been our home since I got drafted here, and this city's meant a lot," Dalton said. "I'm thankful for all the people that we've met. There's been a lot of good people in Cincinnati who have pushed me, my wife and my family to be better people, and we're grateful for that."
Owner of the Bengals, Mike Brown, has shared his thanks to Dalton via a statement from the team:
"Andy will always hold a special place with this franchise, and I know that he holds a special place in my heart," said team president Mike Brown. "This is a hard day for our club because we know and appreciate what a consummate professional Andy has always been. We respect and appreciate Andy, and we thank him."
The head coach, Zac Taylor, also expressed his gratitude:
"Andy will always be considered a key member of the Bengals' organization," said Taylor. "His teammates and coaches appreciate his leadership and his commitment to winning. Just as importantly, Andy and his wife JJ are leaving a lasting impact in the community with the incredible work their foundation has done over the years. Andy and his family have meant a lot to this team and this city, and we wish them the best in the future."
BREAKING: Bengals releasing QB Andy Dalton. (via @TomPelissero) pic.twitter.com/QNaTLbjXyf

— NFL (@NFL) April 30, 2020
The Bengals released a thank you video which they shared to their social media:
9 years
204 touchdowns
2,757 completions
An unquestionable impact on the community

Thank you, Andy! pic.twitter.com/tf4XATV0by

— Cincinnati Bengals (@Bengals) April 30, 2020
What next for Dalton and the Bengals?
The new boy in town, Burrow, told NFL Network's reporter, Ian Rapoport: "Yeah, he reached out and just welcomed me to the team. I had met him before all this Coronavirus craziness started, out in California. I just went up and introduced myself. So we have met each other twice now I guess."
The Bengals will now save $17.7 million in cap space by releasing Dalton. Dalton is now a free agent and provides an option for those teams needing a quarterback.
The New England Patriots and the Jacksonville Jaguars will have one eye on Dalton as he joins veteran, Cam Newton, as a free agent.
Will Bill Belichick make his move for Dalton? Or will it be Newton heading to New England? Time will tell...