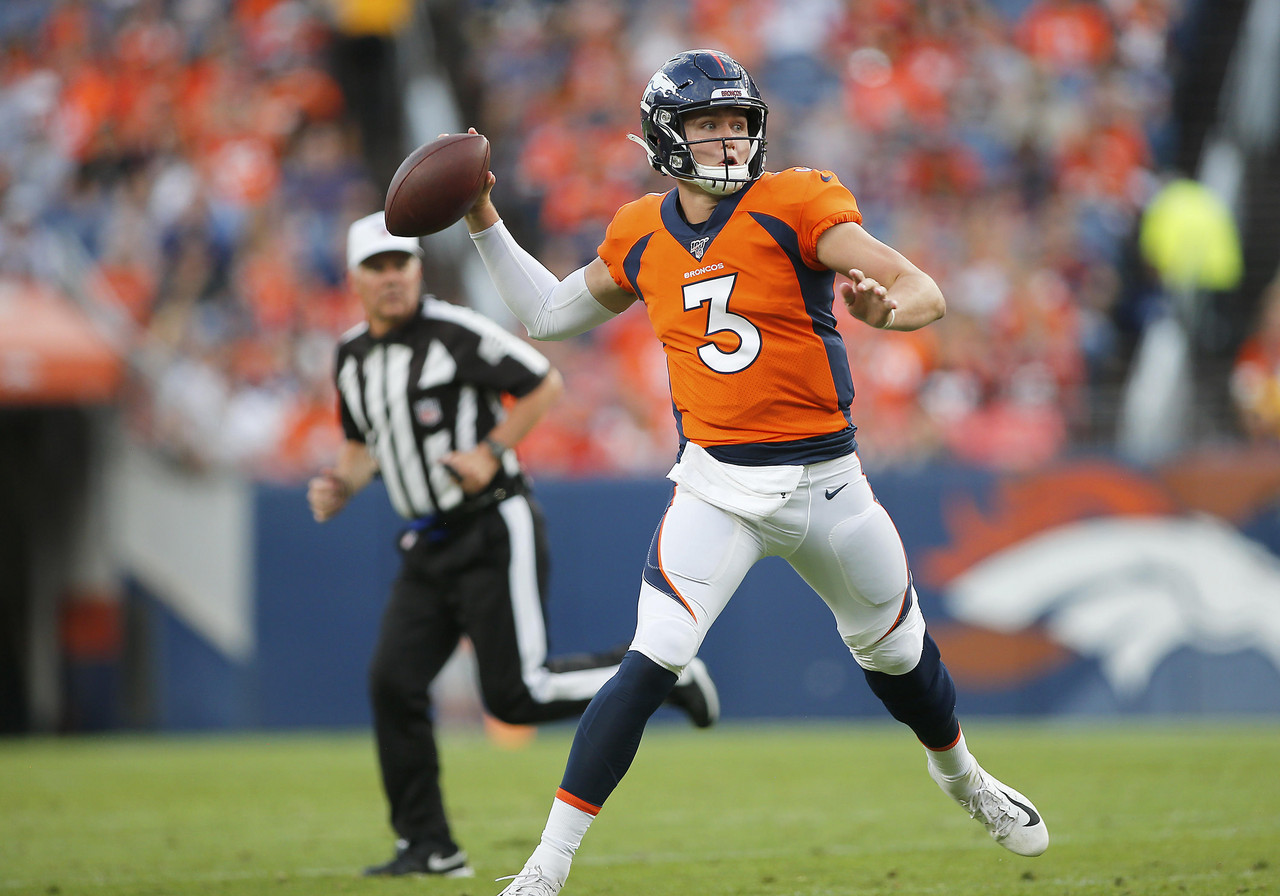 The Denver Broncos have placed their confidence in quarterback, Drew Lock. With their first pick of the 2020 NFL Draft; the Broncos selected Jerry Jeudy, an incredibly highly rated wide receiver from Alabama.
Unlike the Green Bay Packers, the Broncos went and got Lock some talent which shows enormous faith in their young quarterback. Lock started the last five games of the 2019 regular season and proved his worth. Last season, the Broncos averaged just 17.6 points which ranked fifth-lowest in the entire league.
Broncos GM knew they needed to improve the offense
General manager, John Elway, said that his team's goal in the draft was to get "help" for his quarterback, Lock.
In an interview with NBC, Elway stated: "We knew offensively we had to step it up. We had to get more explosive on the offensive side, so it was our game plan, and our goal was to go in this year and give Drew Lock some help and get some people around him to get more explosive.
"We've been putting a lot of pressure on our defense since we won the Super Bowl back in 2015. So with Drew and the [way] that he ended last year, with his five starts, to be able to put some explosiveness around him, we feel like we were able to do that."
Jeudy comes into the team at 6-foot-1 and having back-to-back incredible seasons with Alabama.
His sophomore year (2018) was his best as he had 1,315 receiving yard and 14 touchdowns in 15 games, compared to his junior year where he had 1,163 receiving yards, 10 touchdowns in 13 matches.
His former head coach, Nick Saban, was surprised he wasn't the first receiver picked in the draft.
In an interview via Zoom, Saban said: "I actually thought Jerry might be the first receiver picked in the draft.
"You win on the route in two areas: You win on the release, and if they're playing press against you, you win coming out of the break. And the players that have a unique ability to drop the weight, change direction and accelerate out of a break — you know, some of it's God-given, some of it is learned. But Jerry (has) a unique ability to do that extremely well."
Saban expects Jeudy to hit the ground running in Denver, which is exactly what the franchise hopes to see from him and Lock next season.