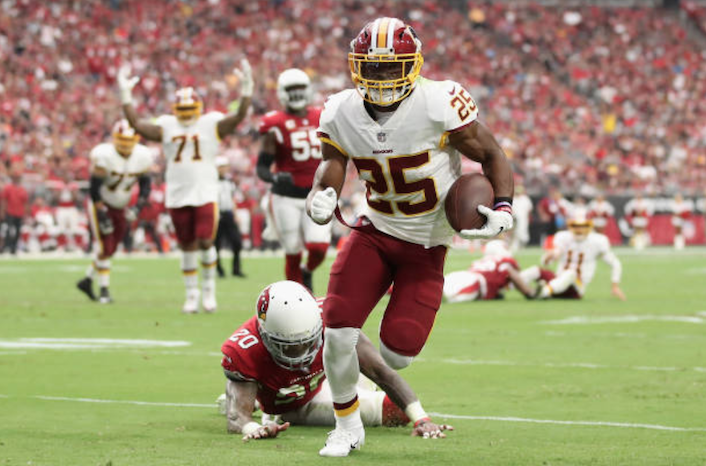 The Jacksonville Jaguars are signing free agent running back Chris Thompson on a one-year contract, which sees him link back up with former coach Jay Gruden.
Thompson brings an end to his seven-year stay with the Washington Redskins and gives the Jaguars an excellent option as a receiver, out of the backfield, as well as a back.
Gruden, who is the new offensive coordinator in Jacksonville, was the head coach with the Redskins between 2014 and 2019 and will be reunited with his former running back.
Thompson will add even more threat to the Jaguars backfield
Thompson was drafted by the Redskins back in 2013 from Florida State and has 41 receptions per year over the last five years, proving to be a threat both on the ground and through the air.
The running back played 11 games last season and had 138 rushing yards, but no touchdowns. Thompson had more of an impact as a receiver, catching 74.6 percent of his passes for 378 yards.
Gardner Minshew will have another weapon out of the backfield, who will work well alongside Leonard Fournette. The former LSU back led the team with 76 receptions last season for 522 yards.