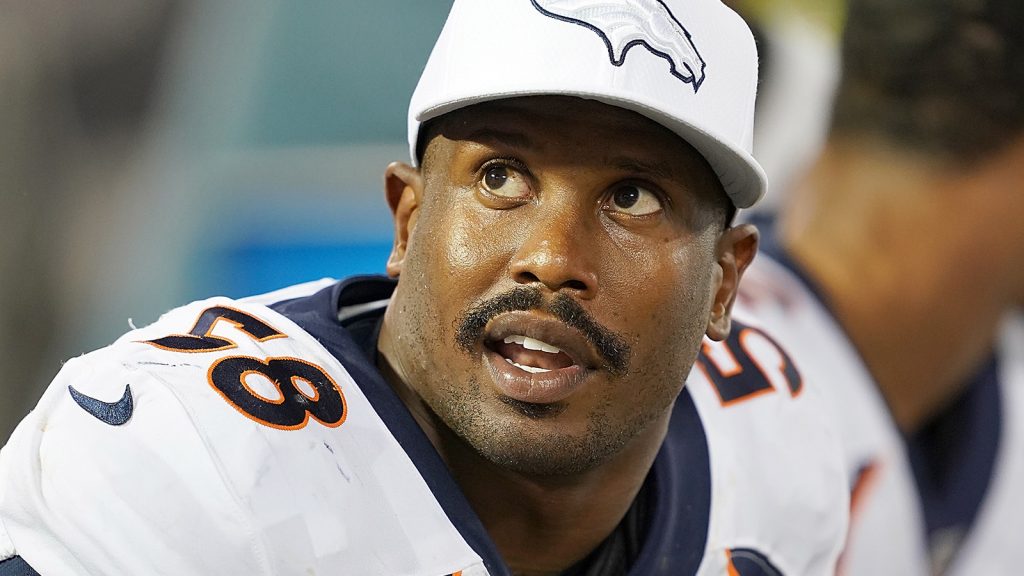 The star linebacker for the Denver Broncos, Von Miller, has announced via Twitter he has tested negative for the deadly virus.
"Got my results back. I'm 'negative' for Covid-19," Miller tweeted Thursday. Miller contracted the virus on April 16.
Miller has told the Broncos website about his experience: "It's super serious," Miller said. "… I try to keep my body in tip-top shape. I try to be Superman. I try to make things happen. I try to stay up on my health. I know if I can get it, then I know that anybody can get it. I want people to really take it seriously.
"I was shocked," Miller said. "I've been here in Denver for about four weeks now. I've probably left the house four times. With all those four times, I never got out of the car."
Miller begs people to take it seriously
His first symptoms were a simple cough - which is common with the Coronavirus. He was then tested and self-isolated in his home.
Miller has urged everyone via a video statement on Twitter to "stay safe, stay inside, practice social distancing and take this thing serious because it is definitely for real."
The Broncos drafted Miller in 2011, since then he has made the Pro Bowl eight times and has 106 sacks in his career.