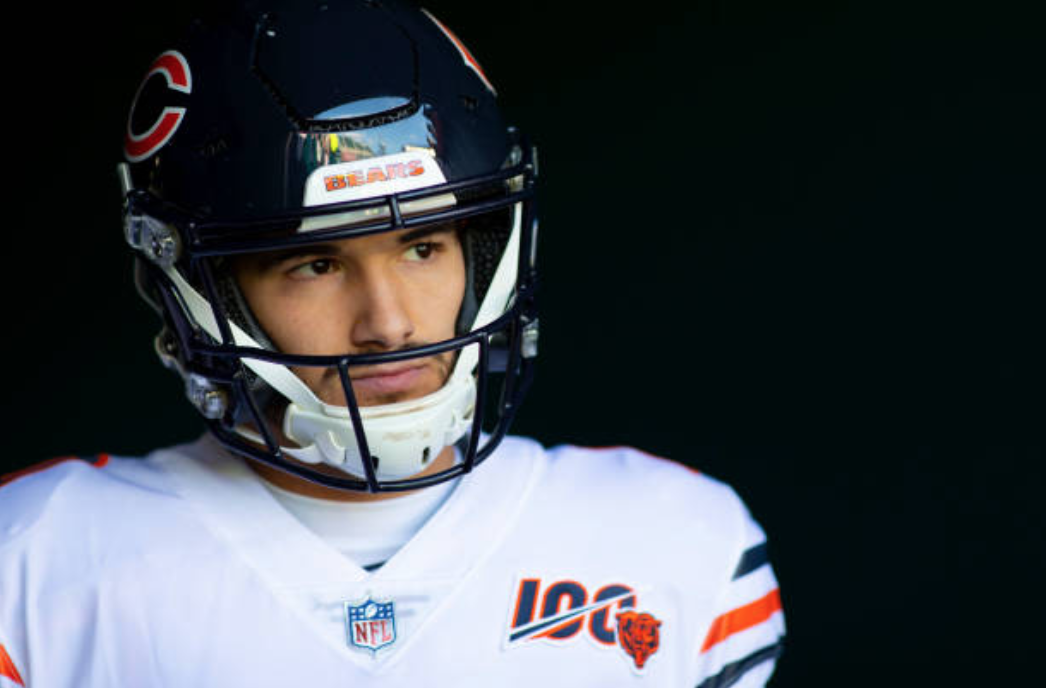 The Chicago Bears have declined the fifth-year option on quarterback Mitchell Trubisky's contract, according to Tom Pelissero of the NFL Network.
Trubisky was the second-overall pick of the 2017 NFL Draft and now has competition for the starting role in Chicago after the Bears traded with the Jacksonville Jaguars for former Super Bowl champion Nick Foles this offseason.
This means Trubisky is set to become an unrestricted free agent at the end of the season. The Bears, if they took up the fifth-year option, would've been paying the quarterback over $24 million next season.
Trubisky has competition for the starting quarterback role
When the Bears traded a fourth-round draft pick to the Jaguars for Foles, it signalled that they wanted competition at the quarterback position.
Trubisky played 15 games last season, completing 63.2 percent of his throws for 3,138 yards, 17 touchdowns and 10 interceptions. The Bears were ranked 25th in the NFL for total passing yards per game (205.7), but when it come to putting points on the board, they were ranked 29th in the league for points per game (17.5).
The quarterback has the chance to prove his worth to the team this season and earn a new contract. The competition that Foles will bring could bring the best out of Trubisky, who has played 41 games in his three years with the Bears.