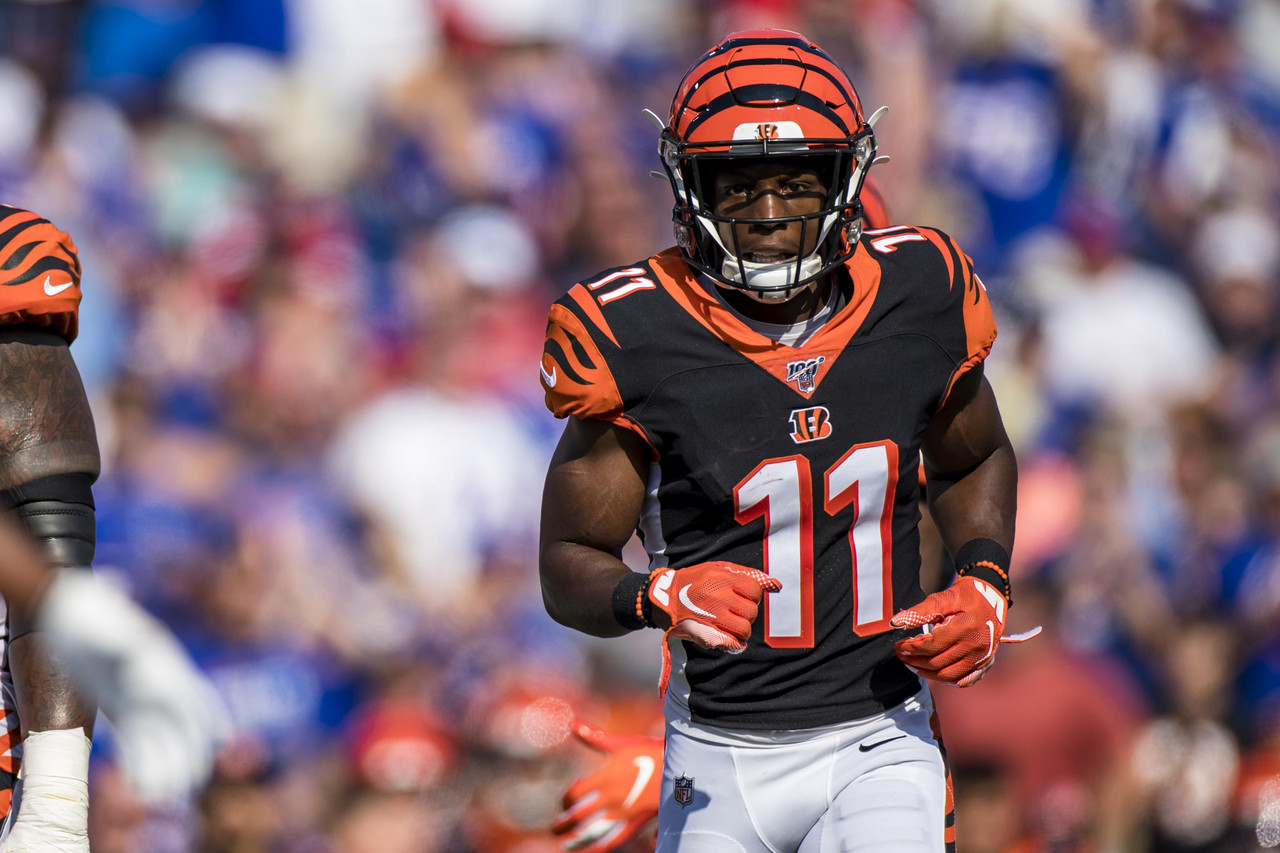 John Ross was a top 10 draft pick in the 2017 NFL draft, but the Cincinnati Bengals are set to decline his fifth-year option in his contract.
According to ESPN's, Adam Schefter, the Bengals broke the news to Ross on Saturday - meaning Ross is only contracted to the Bengals for 2020. Ross enjoyed his best season since his arrival to the league in the 2019 season - he caught 28 passes for 506 yards and three touchdowns.
Ross started the season with two 100+ yard games but then in the fourth game of the season suffered a serious joint injury which threatened his life. Ross did return to action in week 14 and played the remaining matches of the regular season.
Ross' overall draft pick selection shot up when he broke Chris Thompson's 40-yard dash in the NFL combine.
Bengals stick to Green and Boyd
Despite an injury-riddled two seasons for AJ Green he looks set to be Joe Burrow's danger man downfield.
Green has 63 receiving touchdowns for the Bengals and is approaching 9000 receiving yards.
Tyler Boyd enjoyed being the top receiver for the Bengals in the 2019 season. Boyd had 90 receptions for 1,046 yards and five touchdowns.
With Burrow joining the offensive group, receivers for the Bengals could enjoy a fun 2020 season.