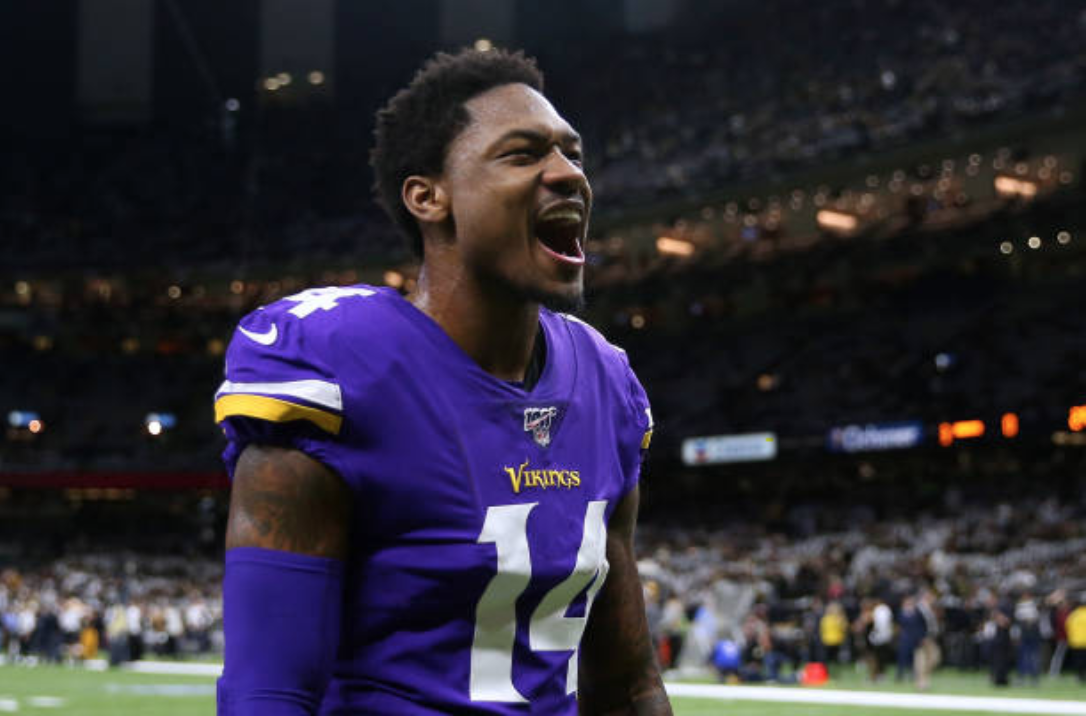 Buffalo Bills head coach Sean McDermott believes wide receiver Stefon Diggs will have the "opportunity to grow" with the franchise.
The Bills invested a first-round draft pick this offseason to trade with the Minnesota Vikings for Diggs, who was a fifth-round pick back in 2015.
Buffalo challenged for the AFC East title last season, falling short of the New England Patriots with a 10-6 record. Nevertheless, the Bills made the Playoffs and were narrowly beaten by the Houston Texans in the Wild Card round.
Bills traded first-round draft pick to trade for Diggs
It was one of the most talked about trades this offseason. The Bills gave up their first-round draft pick, which was No.22 overall, for wideout, Diggs.
The 26-year-old has had back-to-back seasons with more than 1,000 receiving yards and has scored 15 touchdowns in the last two seasons. Overall, in his five seasons in the league, he has made 365 receptions for 4,623 yards and 30 scores.
Head coach McDermott believes players are able to go to Buffalo and become the "best version of themselves" and believes Diggs can do just that.
"When you look at the production that Stefon has experienced over the course of his career, that speaks for itself," McDermott told reporters on a conference call. "He's played in big games. He has big roles in those games.
"At the end of the day, we believe that, and it's been shown and proven to this point, people are able to come to Buffalo and become the best version of themselves.
"He's certainly been awfully good to this point. It's an opportunity for him to continue to grow and it's an opportunity for us to get a good football player, who will help us win."
Buffalo a real contender for AFC East title in 2020
The AFC East will be up for grabs this season after quarterback Tom Brady left the Patriots to join the Tampa Bay Buccaneers, which means he's also left the conference too.
Buffalo haven't won a divisional title since 1995 and will be aiming to go one step further than they did last season. New England have finished top of the AFC East for the last 11 seasons and McDermott said he "slept a little bit better" when he saw the Brady news.
"Yeah, I slept a little bit better at night when I saw Tom make his decision," said McDermott during an appearance at NFL Network's Good Morning Football.
"Not only did he leave the AFC East, he left, but to also leave the AFC overall."
He continued: "What a phenomenal player overall, [I have] a lot of respect for greatness and what he's been able to accomplish in his career and the way he works for it. Certainly, he gave us and the AFC East a lot of fits over the years."