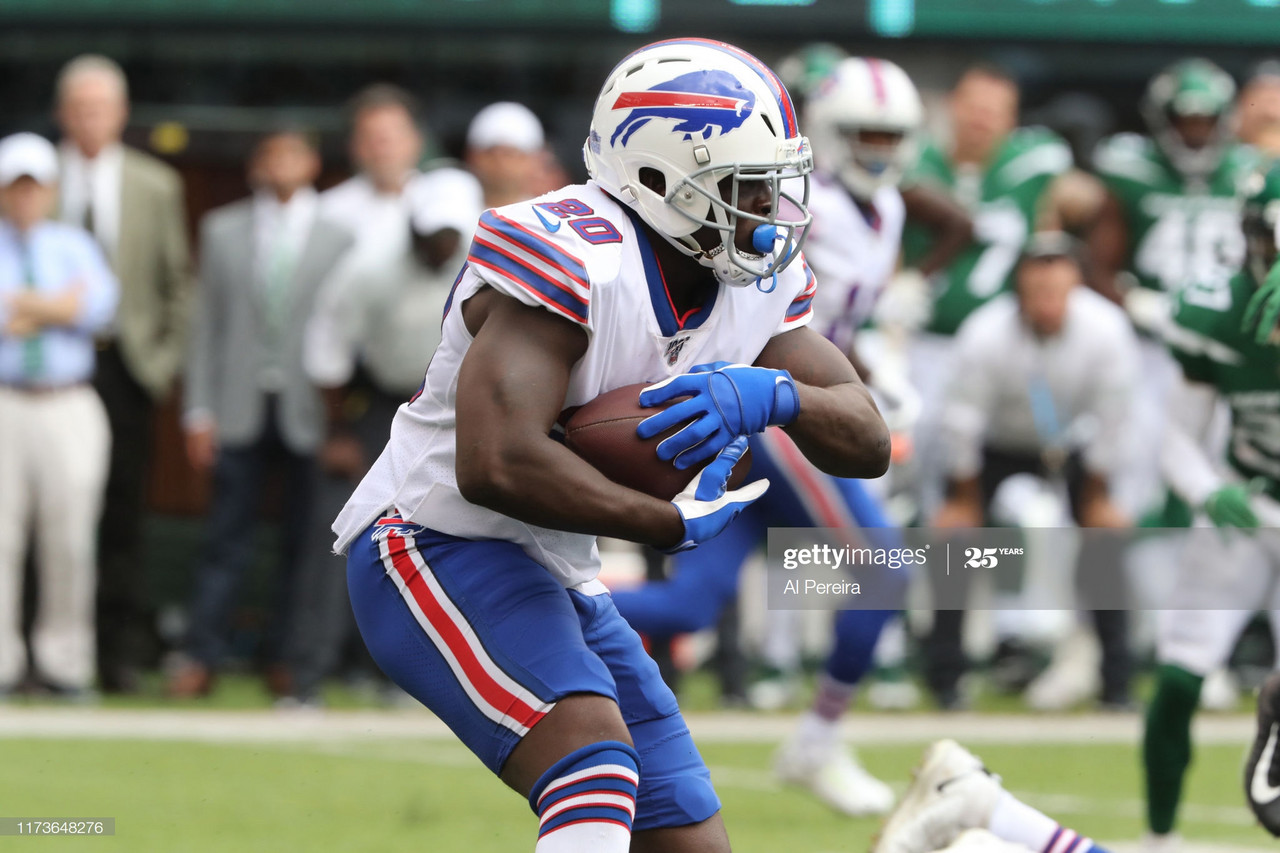 Frank Gore was introduced as a member of the New York Jets after signing a one-year contract. The five-time Pro Bowler has amassed 15,347 yards and 97 yards as he joins his fifth team and third in the AFC East.
Future Hall of Famer happy to be in Big Apple
Speaking to reporters via videoconference, the NFL's third-leading all-time rusher began by saying "it's wide open", referring to the AFC East. "[Tom] Brady's gone and it's wide open. You've got young quarterbacks in Sam Darnold and Josh [Allen]. I don't know what Miami is doing or whatever. It's very wide open."
The 37-year is grateful to New York for giving him a chance. "I'm cool", he said. "I'm happy to be playing this game at my age. I'm happy this organization is giving me an opportunity. I'm just coming into work and help the young guys, and show them young guys I can still play.
"Whenever I get my number called, i'll just try to go out and make a play for our team to be successful. I'm very excited."
Gore excited to team up with Bell
Gore has no problem playing behind Le'Veon Bell. "I told him I need a Jersey to put on my wall just because I respect his game so much", he stated after referring to last season's finale between the Jets and Bills. "I respect the way he prepares himself to get ready for the season.
"He always respected me; I respect him. It will be fun. I've been around a bunch of talented running backs my whole career---college, the NFL. I'm going to do whatever it takes to help him, help the other guys and also help the team be successful."
Gore never thought of retirement even after poor 2019
Although he set career lows in rushing yards (599) and yards per carry (3.6) in 2019, Gore said he never considered retirement. "I didn't, because the first six or seven games (with the Bills), I was balling. When Buffalo started playing a younger guy (Devin Singletary), I felt like I could still do it. I just had to see what team would give me an opportunity."​​​​​​​
After consulting with his son Frank Gore Jr., who told him "dad, I think you can go one more", he picked the Jets because of Darnold, head coach ​​​​​​​Adam Gase and safety Jamal Adams. "Adam's very smart", Gore said of Gase. ​​​​​​​"When everyone's on the same page, we can make something happen. That's what I like about Adam. He's very smart. He's real. He's a man of his word."
​​​​​​​Buffalo is widely considered to be the favorite after Brady's departure and Gore paid his former team a compliment by saying ​​​​​​​"they have a bunch of great, young talent. The head coach (Sean McDermott), I respect him a lot. The general manager (Brandon Beane), I respect him a lot. They're doing great things over there, but i'm on the other side now."