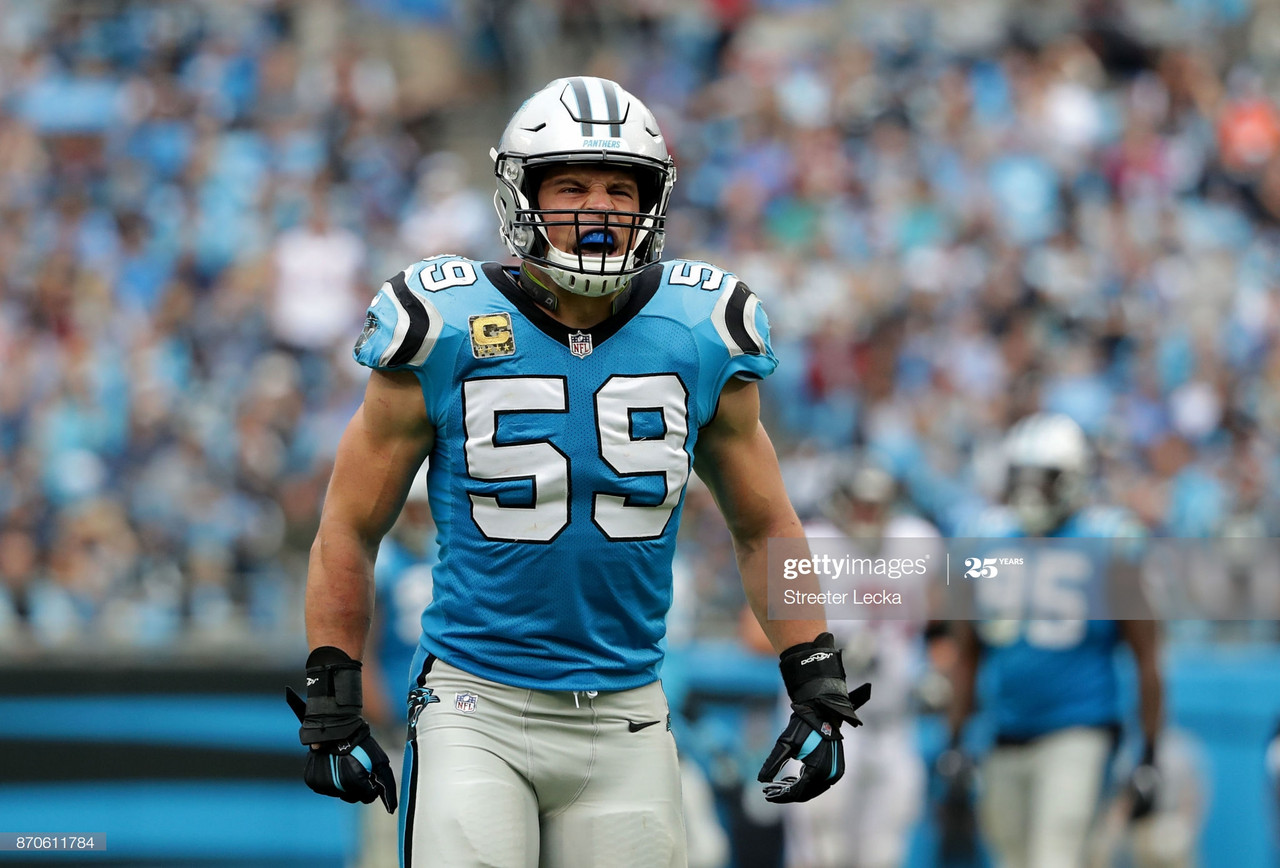 Former Carolina Panthers linebacker Luke Kuechly will join the organization as a pro scout. The 29-year old announced his retirement in January after eight stellar years with the franchise that saw him garner seven Pro Bowl appearances and lead Carolina to Super Bowl 50.
Kuechly outlines new role post-playing career
Speaking to the team's website on Thursday, he said "during the season, it'll be player evaluation and advance scouting stuff. So if we play a team next week, we've got to set everything up and ready to go, so when the coaches come in on Monday, they're not starting from square one."
The 2012 Defensive Rookie of the Year and 2013 Defensive Player of the Year talked about adjusting to his new role: "it'll be different in the sense that we're not necessarily looking for schemes as we are players. Are the players good? What's their skill set? What are they good at? What are they not good at?"?​​​​​​​
​​​​​​​The five-time all-Pro had other opportunities in broadcasting and coaching, but felt this was his best fit: ​​​​​​​"the biggest thing is I still wanted to be involved with the team, around the game, and I wanted to be in the building because I still have a lot of people in the building that I'm friends with and I enjoy being around and I wasn't ready to give that up."