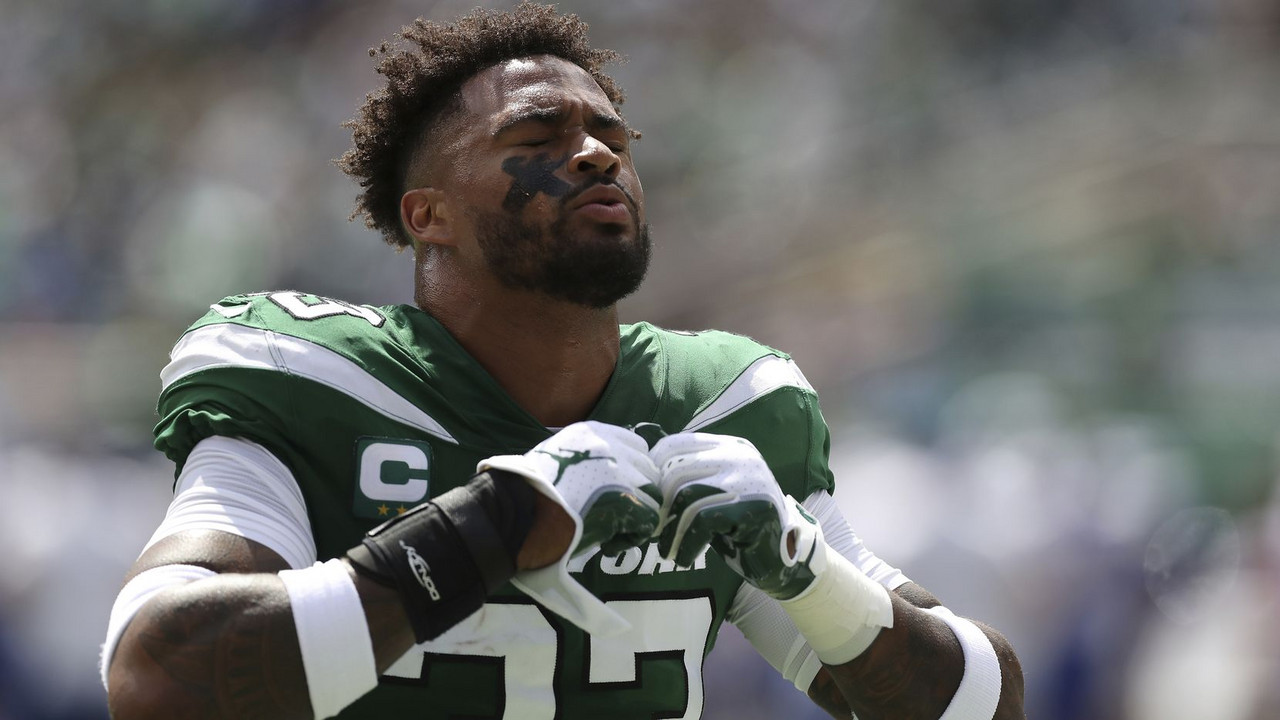 Superstar safety Jamal Adams informed the New York Jets Thursday that he wants to be traded from the team, according to ESPN's Rich Cimini. Adams has been seeking a new contract with the team, but there has been no progress towards getting a deal done.
The trade request comes after the former LSU star posted a lengthy rant in response to a comment on Instagram. Part of the response has Adams saying, "I deserve to be paid but when I ask to be taking care of I'm 'BEING THAT GUY' Huh?" He concluded the comment by saying "Maybe it's time to move on!" The full comment is available on the Twitter page of ESPN's Field Yates.
The relationship between the Jets and their pro-bowl safety continues to deteriorate. Even though Adams is signed through 2021, he has made it clear that he wants a new contract by the start of this upcoming season. GM Joe Douglas said that he wants Adams to be a "Jet for life" but has yet to send an offer to their 6 foot 1-inch safety. Adams called out the team for doing "a lot of talk, no action" on Instagram days ago, adding that he has not received the proposal he was promised by the team in January.
Even though Adams asked for a trade, the Jets have the leverage in this situation. There are scheduled to pay their former 2017 first-round pick $3.5 million this upcoming year, with a fifth-year option the team picked up in April amounting to about $9.9 million. Even after his contract ends, the team can place the franchise tag on him if he is with them when that time comes. Adams could holdout from training camp while he waits for a trade or a new deal.
According to ESPN's Adam Schefter, Adams has seven teams that he would like to be traded to. Those teams are the Baltimore Ravens, Dallas Cowboys, Houston Texans, Kansas City Chiefs, Philadelphia Eagles, San Francisco 49ers, and the Seattle Seahawks. All seven teams are built to win now given what they already have on their rosters. Almost all of the teams on that list are in need of an upgrade at safety. What those teams are willing to give up for the services of the former sixth overall pick is the question.
Adams has seen other players in his draft class get paid or having discussions about getting new deals. Carolina Panthers running back Christian McCaffrey was made the highest-paid running back in league history with a contract extension in April, averaging $16 million a year. Browns defensive end Myles Garrett and Kansas City Chiefs quarterback Patrick Mahomes are reportedly going to negotiate new deals over the summer. Both are expected to be paid at the top of their position class given their production on the field. Adams aspires to be paid at the top of his position class also, meaning he would have to beat out Chicago Bears safety Eddie Jackson's $14.6 million per year price tag.
"Ima protect myself just like an organization will look out for themselves at the end of the day. & if you guys don't respect that, cool," said Adams. Now that the trade request is official, will the Jets adhere to it, or will they try to mend this damaged relationship and give the cornerstone safety the money he wants? According to Cimini, the Jets have no intention of trading Adams and have not granted him permission to seek a trade.