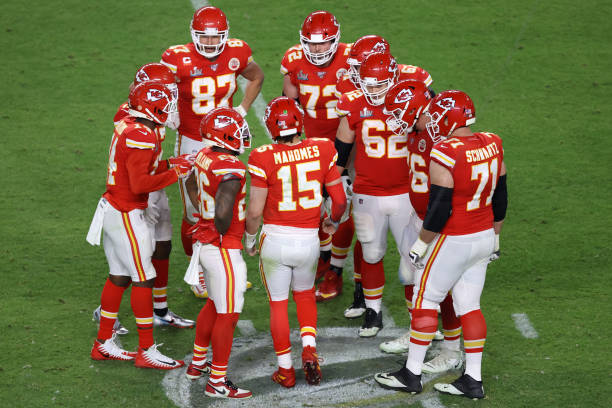 "Do we have time to run wasp?"
Shades of the 'Philly Special' from Super Bowl LII as the quarterback asks the coach for a play with the biggest game of the year in the balance. Young Patrick Mahomes, incredibly only in his second year as a starter, takes on the responsibility of play-calling in his first Super Bowl and arguably, up to this point, his first poor performance. He rushes back from the sideline into the huddle and relays the play: "triple-triple gun trey right 2-3 jet chip wasp y funnel".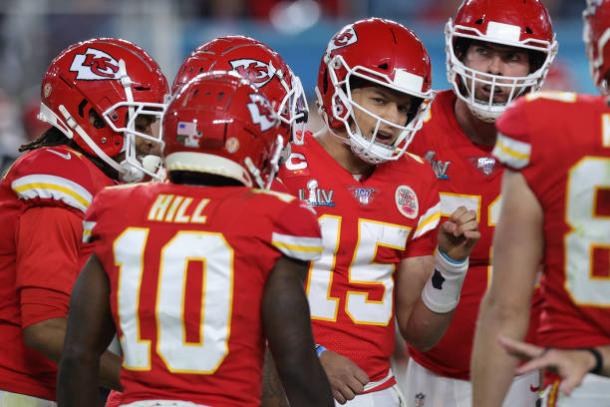 7 minutes 13 seconds left to play in the game, down 10, 3rd & 15. As Joe Buck put it pre-snap: "The Chiefs need some Mahomes magic." Kansas City's Houdini then dropped back 14 yards while Tyreek Hill exploded in the other direction, beating the flaunted 49ers cover-3 scheme with his deep out-breaking route 'Wasp'. Mahomes flung the ball 57 air yards off his back foot to where he knew the Cheetah's paws would be waiting as all 287 lbs of DeForest Buckner's 6"6 frame crashed down on him.
Why was Tyreek Hill so wide open? The 49ers play a Cover-3 zone scheme which means one cornerback covers one third, the other cornerback covers the opposite third, and the free safety covers the middle third. The hidden nuance of this play was Sammy Watkins' 10 yard in-breaking route outside Hill.
This got cornerback Emmanuel Mosley to bite on that route and jump inside, vacating his outside third. The frightening pace of Hill running down the field at Jimmy Ward, the free safety responsible for the middle third, caused him to flip his hips and begin sprinting back. The combination of Mosley biting on Watkins's intermediate route and Jimmy Ward turning to account for Hill's speed meant that, when Hill broke the route back to the outside, he was wide open. What a call, what a play. Some quarterbacks have won Super Bowls early, not many have called the game-changing play.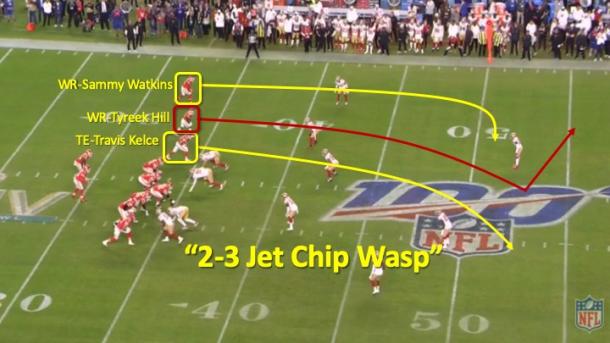 The NFL's most gifted thrower combined with the NFL's fastest man in a play for the ages. 21 consecutive 4th quarter Chief points followed as did KC's first Super Bowl in half a century. Fair to say "2-3 Jet Chip Wasp" will be remembered in Kansas City forever.