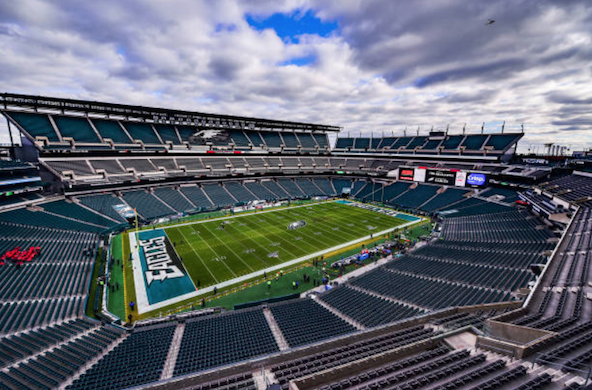 The Philadelphia Eagles have announced that they will play their home games in an empty Lincoln Financial Field for the 2020 season.
With the season just being a few months away, the decision by the Eagles, has been made in accordance with the announcement from the city of Philadelphia that all "large public events" are cancelled through to February 2021.
Philly are one of the first teams to announce news for supporters, the Baltimore Ravens have deferred all of their season tickets to the 2021 season amid the ongoing COVID-19 pandemic – with the franchise planning for a 20 per cent capacity at M&T Bank Stadium.
Eagles to play at an empty Lincoln Financial Field this season
It has been announced that the Eagles are going to be allowed to play this season, but behind closed doors due to the current state of the pandemic in the city. These are unprecedented times we're all living in and it is expected that the other teams in the NFL will also be making similar announcements about playing in front of limited spectators or in an empty stadium.
"I do think that games can be played with the kind of safety precautions that they're proposing," the city's health commissioner Thomas Farley told the Philadelphia Inquirer.
"I do not think that they can have spectators at those games. There's no way for them to be safe having a crowd there. I can't say what the plans are for the league, but from a safety perspective, they can play games, but not [have] crowds."
During the 2019 season, the Eagles saw 558,268 fans attend their eight home matches, which is an average of 69,783 per game. It is unclear what the plans are for the NFL season, but it appears the league are determined to follow all protocols to ensure player and staff safety if the season does go ahead.