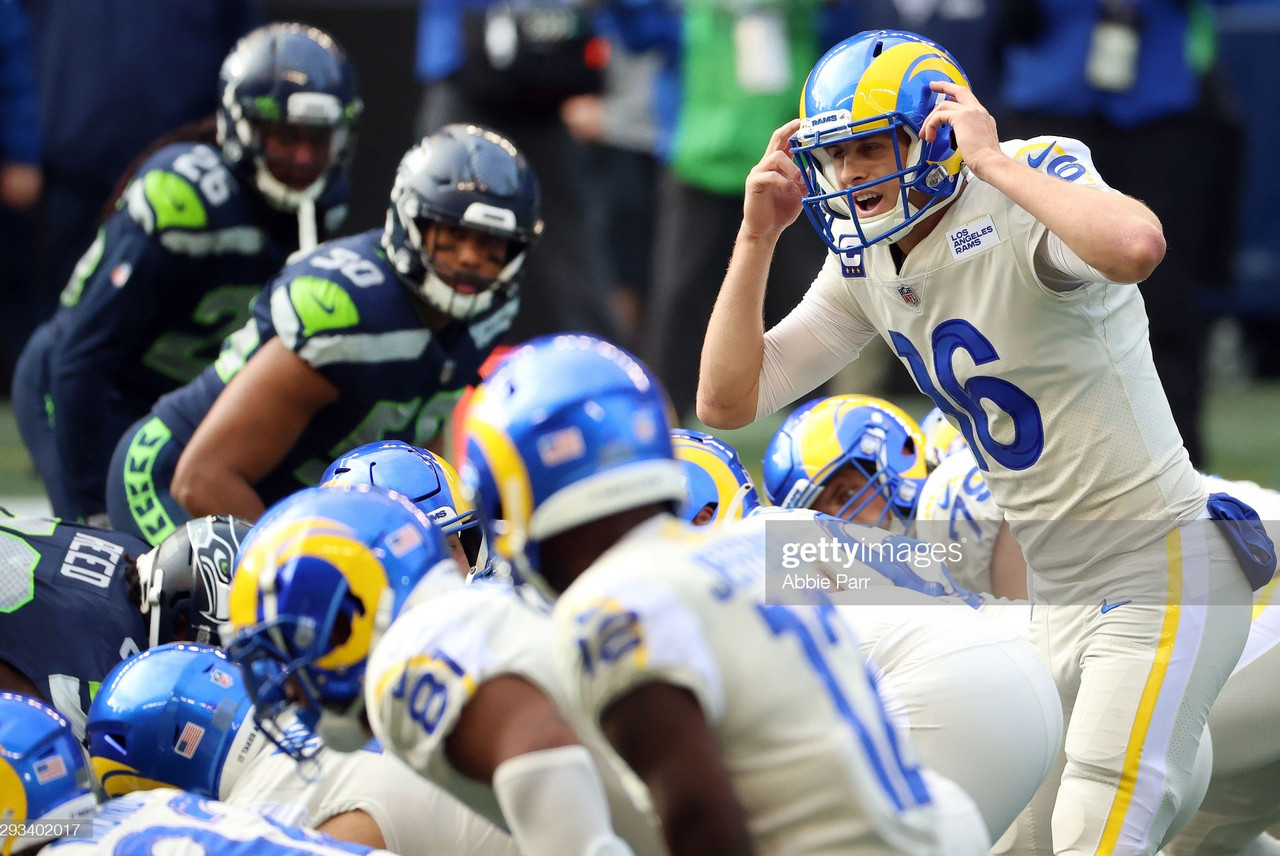 With the regular season record of one game between the two of them, both teams will need to turn up when it matters. The questions will be flowing about both teams as Wildcard weekend starts.
The Seahawks celebrate an NFC West title for the first time in four years.
A shroud of razzle-dazzle is upon both teams this Saturday however, as the Los Angles Rams have not yet stated whether starting Quarter-back Jared Goff or back up QB John Wolford will play. Goff who hurt his thumb two weeks ago against Seattle is still on the injury report. Seattle will not be worried about lack of Goff as in week fifteen the Seahawks held the Rams to less than ten points. Only five other times that happened under Sean McVay.
Defence wins championships
Legendary coach Bear Bryant famously said
"Offence sells tickets, but defence wins championships."
If that is the case for this matchup, then a number one and number eight defence battling it out is what playoff football is about.
In the two times, the number one rated Rams defences have played the Seahawks this season the Rams defence has efficiently handled Russell Wilson. With two interceptions, eleven sacks, two touchdowns and under a hundred passing rating.
It wasn't just against the Seahawks that the Rams defence was excellent. The Rams pass rush finished with the second-most sacks in the NFL acuminating fifty-three. Defensive player of the year candidate Aaron Donald leading the way with thirteen and a half sacks and four forced fumbles. Obviously, it is a team effort, and Lenord Wilson gains credit for his numbers too as he recorded ten and a half sacks. The exciting thing is half of his total were against the Seahawks.
The Seahawks are known for their two-headed passing attack with Tyler Lockett and DK Metcalf who both recorded over a thousand yards each. Metcalf had the better season of the two with the wide receiver winning fantasy leagues by himself. Although it did fall flat for third-year pro as he only managed to record less than a hundred yards in both games combined against the Rams this season and less than sixty-five receiving yards in each his last four games.
The Seahawks cannot be shied away from mainly with their own two-headed pass rush monsters in Carlos Dunlap and Jamal Adams. Over the two games, the Seahawks did get to Rams Qb Goff. Six times in the two games. With the second game in week fifteen, Goff broke his thumb. The Seahawks will not be scared of the Rams offence with either a slightly injured Goff or a fully healthy backup. As even when Healthy Goff was having a poor season.
Final Verdict
This game consists of teams who a different one can show up every week. If the Rams hold steady and keep the Seahawks to low numbers, it could be a smash and grab kind of win. As the Rams run the ball a sneaky amount of times per game and of course play the most play-action passes.
But can you count out a fully healthy Russell Wilson after having one of his career years or a Seattle home field advantage where the Seahawks have lost only once all year?
This answer is yes.
Score Prediction:
Los Angles Rams 19-12 Seattle Seahawks