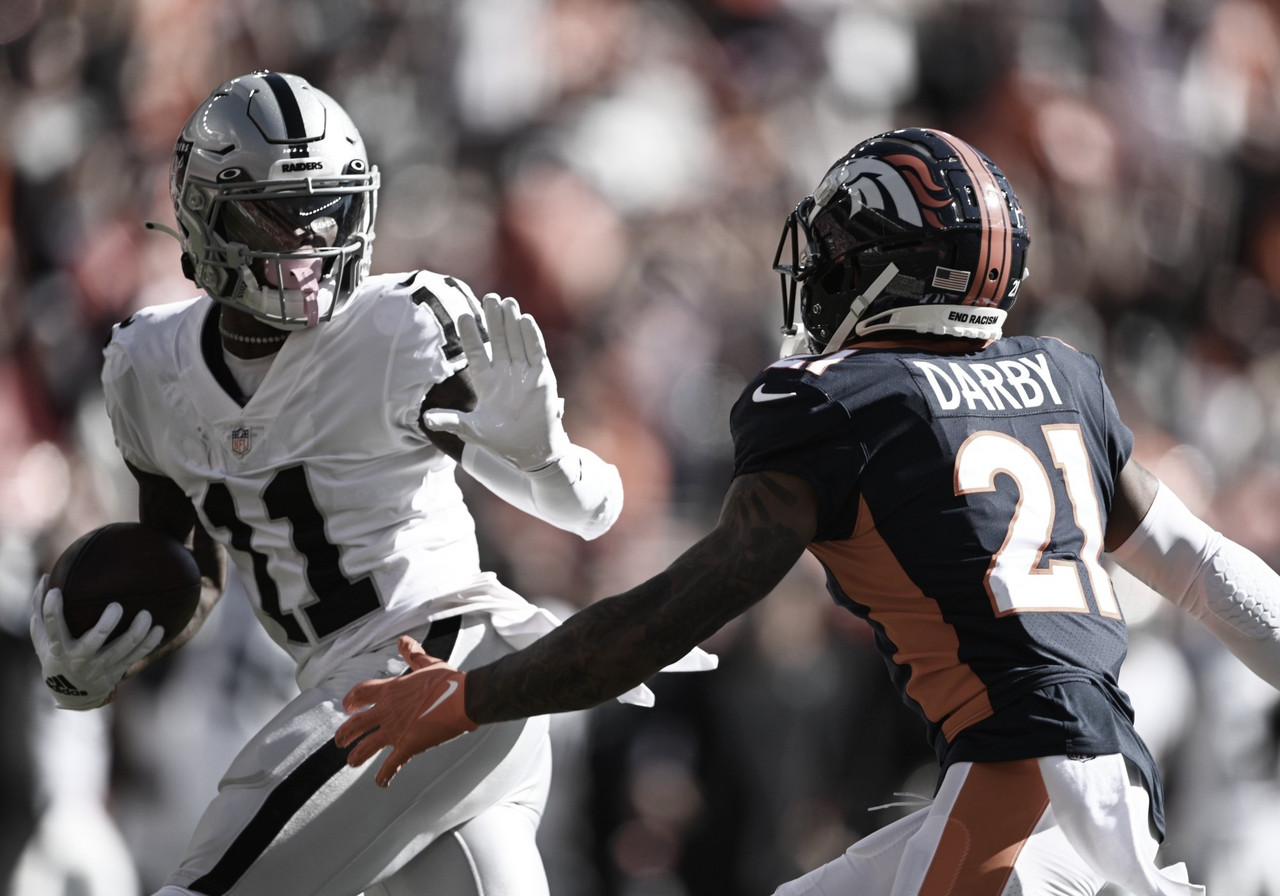 Key performances
Team stats
Standings
Game over
Raiders will win the game
Two minute warning
Punt
Went for it
Raiders Field goal
Josh Jacobs
Ronald Darby
Sneak
End of the third quarter
FG missed!
Fumble!
Ronald Darby
Raiders in the attack field
Punt
Melvin Gordon
TOUCHDOWN RAIDERS!
Fumble, but not
Second half begins
First individual numbers
First half team stats
Halftime
TOUCHDOWN DENVER!
Interceptação!
Field goal!
Fumble!
Punt
Last five minutes of first half
Punt
Field goal!
Great gain
TOCUHDOWN RAIDERS!
Two fouls
End of the first quarter
Carr run
Punt
Pass interference
Ruffing the passer
Punt
Foster Moreau
Punt
Sneak
Kickoff happens...
Broncos inactives for the game
General changes in Raiders roster
Raiders inactives
Good afternoon
Tune in here Raiders vs Broncos Live Score
How to watch Raiders - Broncos Live Stream on TV and Online?
What time is Raiders-Broncos match for NFL?
Raiders vs Broncos Prediction
Latest game between Raiders vs Broncos
Lineups
Who will referee the game?
Broncos without Bridgewater and more
Raiders report
The match will be played at the Allegiant Stadium
Welcome to VAVEL.com's coverage of the NFL match: Raiders vs Broncos Live Updates!