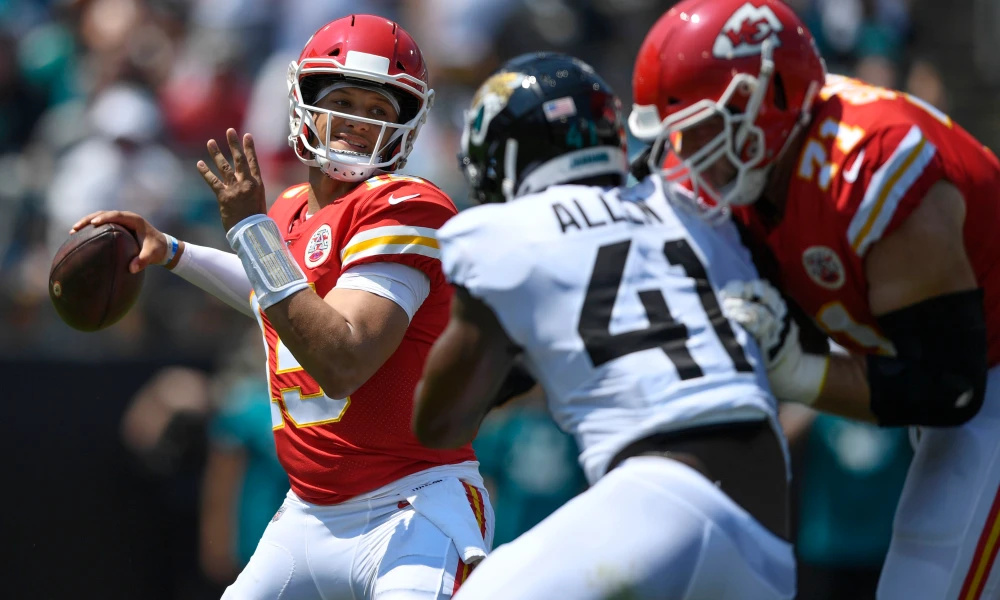 Thank you all.
END OF THE GAME: KANSAS CITY CHIEFS WIN
This was Kirk's touchdown and his career
4C 5:26
4C 8:06
3C 00:00
This was Kelce's scoring moment.
3C 00:38
3C 5:46
2C 00:00
2C 0:11
Another Kansas City Chiefs touchdown
2C 00:46
2C 3:34
2C 6:36
How the Kansas City Chiefs have scored
2C 9:54
2C 11:23
2C 14:46
1C 00:00
This is how Toney scored
1C 3:32
1C 6:23
1C 9:04
1C 12: 55
THE MATCH BEGAN
All set
Jacksonville Jaguars warm-up
Jacksonville Jaguars as visitors
Kansas City Chiefs at home
These are the Kansas City Chiefs' inactives
These are the Jacksonville Jaguars' inactives
1 hour
Stay tuned to follow Jacksonville Jaguars vs Kansas City Chiefs live from NFL Season 2022
Where and how to watch Jacksonville Jaguars vs Kansas City Chiefs and live stream of NFL Season 2022
Kansas City Chiefs player to watch
Jacksonville Jaguars Player to Watch
How are the Kansas City Chiefs coming along?
How are the Jacksonville Jaguars coming along?
Background
Venue: The game is located in Arrowhed Stadium, located in Kansas City, which was inaugurated in August 1972 and has a capacity for 7,616,616 spectators.
Preview of the match
Welcome to VAVEL.COM's LIVE coverage of Jacksonville Jaguars vs Kansas City Chiefs in the NFL