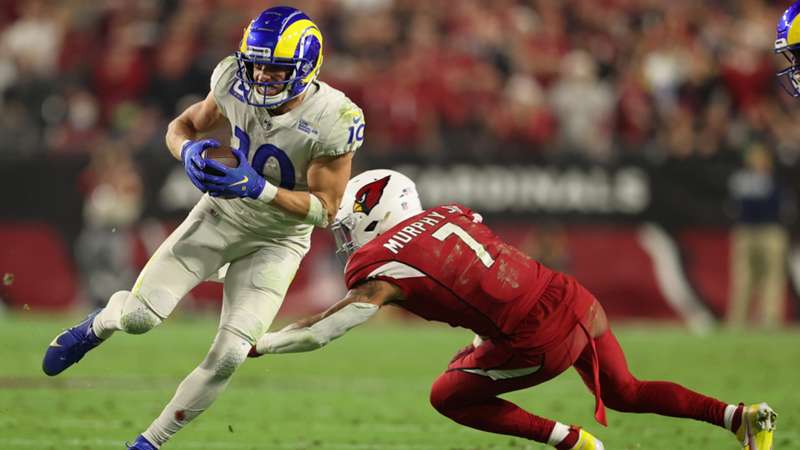 Thank you all.
END OF THE GAME:
This was Van Jefferson's touchdown
4C 00:07
4C 5:52
This is how James Conner scored
4Q 7:41
3C 00:00
How the Los Angeles Rams scored
3C 4:24
3Q 7:41
3Q 8:57
2C 00:00
2Q 00:24
James Conner scores
2C 1:56
2C 11:33
1C 00:00
C1 00:13
Aaron Donald goes all out
1C 6:16
THE MATCH BEGAN
All set
The Arizona Cardinals warm up
Arizona Cardinals as a visitor
Los Angeles Rams as home
Los Angeles Rams losses
Arizona Cardinals downgrade
1 hour
Stay tuned to follow Arizona Cardinals vs Los Angeles Rams live from the NFL Season 2022
Where and how to watch Arizona Cardinals vs Los Angeles Rams online and live of the NFL Season 2022
Player to watch in Los Angeles Rams
Arizona Cardinals player to watch
How do the Los Angeles Rams get there?
How are the Arizona Cardinals doing?
Background
Venue: The match will be played at Sofi Stadium, located in Los Angeles, which was inaugurated in 2020 and has a capacity for 70,000 spectators.
Preview of the match
Welcome to VAVEL.COM's LIVE coverage of Arizona Cardinals vs Los Angeles Rams on NFL