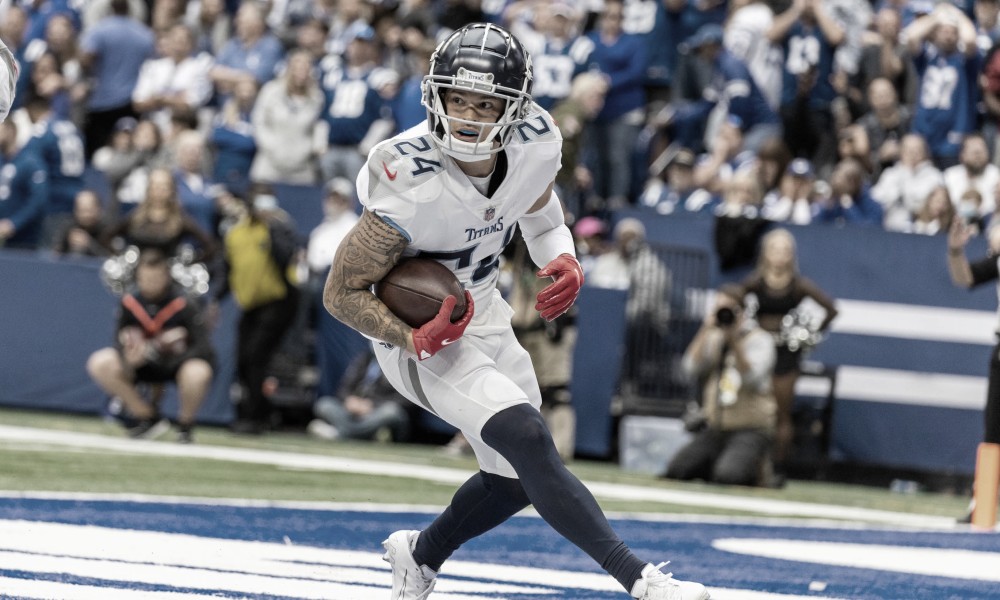 Game Summary
End of Game
4Q | 0.20
4Q | 2.59
4Q | 6.58
4Q | 7.38
4Q | 11.27
4Q | 14.59
End of 3rd quarter
3Q | 1.00
TOUUUCHDOWN
3Q | 5.14
3Q | 7.00
3Q | 11.34
3Q | 14.01
3rd quarter begins
Half Time
2Q | 0.12
2Q | 2.23
Jalen Virgil and his brilliant debut
2Q | 6.28
2Q | 8.30
2Q | 11.30
2Q | 12.39
End of 1st quarter
1Q | 0.10
1Q | 1.37
1Q | 5.53
1Q | 7.23
1Q | 8.31
1Q | 11.52
1Q | 13.40
THE MATCH KICKS OFF
Standings AFC
Tannehill fit for today's game
The Broncos are already on the field
Ryan Tannehill starts as a starter
Injury Report- Broncos
Injury Report- Titans
Start of coverage
Tune in here Denver Broncos vs Tennesse Titans Live Score in NFL Season Game 2022
What time is the Denver Broncos vs Tennesse Titans game for the 2022 NFL season game?
Head to Head: Broncos vs Titans
Key Player- Tennessee Titans
Key Player - Denver Broncos
Injury Report
How are the Tennessee Titans doing?
How are the Denver Broncos doing?
Follow the action of week 10 of the NFL season
The Stadium
Good afternoon VAVEL friends!