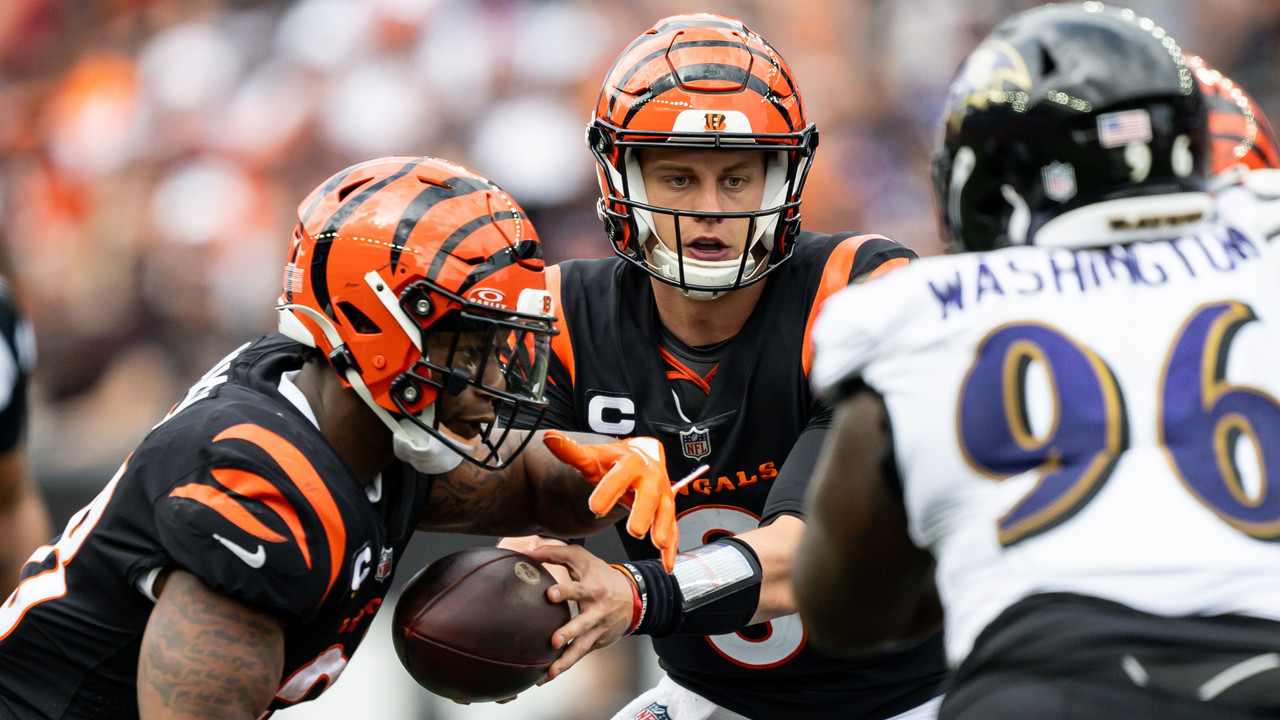 Highlights
Final
4Q | 0:58
4Q | 1:09
4Q| 2:00
4Q| 4:49
4Q | 6:20
4Q | 8:25
4Q | 15:00
3Q | 0:26
3Q | 0:43
3Q |4:02
3Q | 4:36
3Q | 9:56
3Q | 9:59
3Q | 11:41
2Q | 0:23
2Q | 1:24
2Q | 1:20
2Q | 2:00
2Q | 2:20
2Q | 5:04
2Q | 5:49
2Q | 7:34
2Q | 13:11
2Q | 14:55
End of the 1Q
1Q | 1:41
1Q | 2:47
1Q | 4:54
1Q | 6:37
1Q | 7:30
1Q | 8:22
1Q | 10:02
1Q | 10:53
1Q | 12:50
1Q | 15:00
Minutes from the start
Bengals Upcoming Games
Ravens Upcoming Games
The spotlight on Joe Burrow
Bengals inactive
Ravens inactive
They are already warming up
They have arrived
Costumes
The fans arrived
We came back!
Follow here Ravens vs Bengals Live Score
How to watch Ravens vs Bengals Live Stream on TV and Online?
Date, time, TV Channel and Live Streamings for Ravens vs Bengals: match for the in NFL Match?
Be careful with this player, the Bengals
Watch out for this Baltimore player
Record
How do the Bengals get there?
How do the Ravens get there?
Week 11 begins
Where are you going to play?
Welcome to VAVEL.com's LIVE coverage of the NFL 2023: Ravens vs Bengals