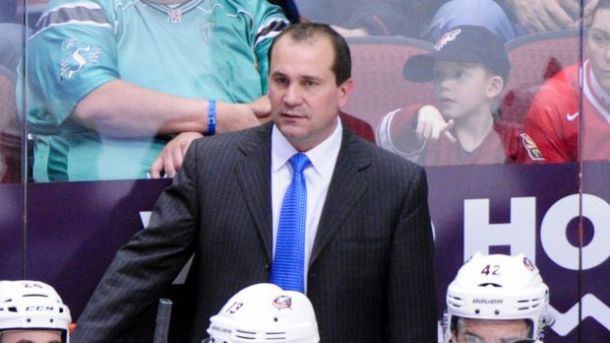 Todd Richards was named head coach of Team USA in the IIHF World Championships this summer. Richards appointed Dan Bylsma and Greg Carval as his assistants.
Last year, both coaches Richards and Bylsma squared off last year during the Stanley Cup Playoffs, when the Columbus Blue Jackets faced off against the Pittsburgh Penguins, in which the Penguins took the series, 4-2.
Todd Richards has secured a 127-105-27 record (.543) in 253 games as the Jackets head coach. In his second year as head coach, Richards had set many records for the Columbus Blue Jackets, three to be exact, in franchise history. He lead the Jackets to their first ever playoff victory, winning 4-3 in double overtime against the Pittsburgh Penguins. The game winning goal coming from Cam Atkinson. He then lead the team to their first home playoff victory, also winning 4-3 against the Penguins in single overtime. That goal coming from Nick Foligno.
Richards has also secured a two-year contract extension through the 2016-2017 NHL season.
Alongside coach Richards and his staff, Blue Jackets assistant General Manager Bill Zito has been named to the teams advisory board.
Richards started out in the hockey world as a player, being a right handed defenseman for the Montreal Canadians. He played four years at the University of Minnesota before being drafted 33rd overall.