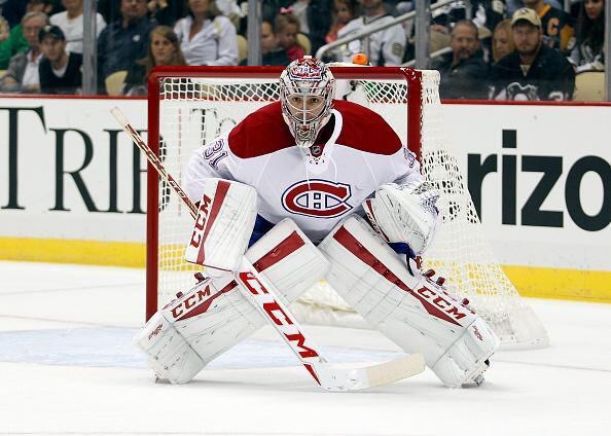 The Montreal Canadiens have won seven straight games to start the year, which is something that has never happened before in the organization's history. Not even with all the legendary teams to suit up in the red, white, and blue! So what has sparked this hot start? For one, this year's team can score, or has so far. Last year they were ranked 20th in the league with 2.61 goals, but now their 3.29 goals per game is good for sixth in the league. But that is not all! They lead the league in shots per game with 34.3 and goals against per game sitting at 1.00. In addition, an uptick in shot attempts, penalty killing, and a decrease in shots against has pole vaulted this team to first in the league.
Last season the Montreal Canadiens won the Atlantic Division with 110 points on the shoulders of Carey Price. This season brings much more load sharing so far. Price, who won the Vezina Trophy for league's top goalie, was remarkable last year and broke Montreal's franchise record for single season wins and held a 1.96 GAA and a .933% save percentage, which carried them into the playoffs.
This year there is more than one person pulling the team. They're scoring goals and making Price not have to be perfect every night, easing his work load. Also, the team looks like they are on a mission after getting cut loose early in the 2015 Playoffs. They want revenge, they want the Stanley Cup, and, by the looks of it, they want to dominate the whole way there. By shutting down Western Conference powerhouse St. Louis 3-0, there is no doubt they are the talk of the hockey world,
Tomorrow the Montreal Canadiens put their perfect record on the line against the Buffalo Sabres.