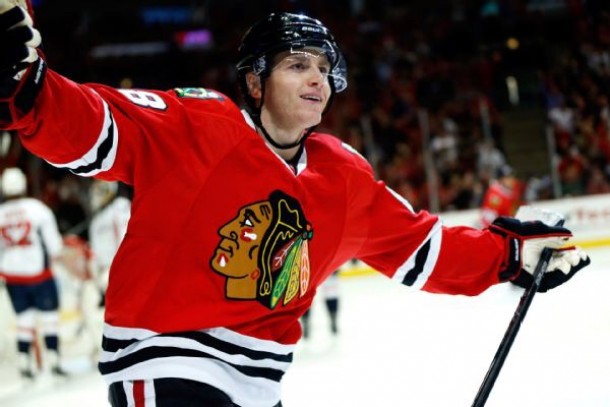 When the Chicago Blackhawks drafted Patrick Kane first overall in the 2007 NHL entry draft, they knew they were getting a special player. Fast forward eight year and Patrick Kane has helped them to three Stanley Cups, a fantastic playoff record and is currently setting the league on fire. He is undoubtedly the most productive player from the 2007 draft and has taken leaps and bounds this year in point totals.
Shortly after his court case for sexual assault was dropped, you could physically see the weight and stress off the shoulders of Patrick and the Blackhawks. Setting a pace of 42 points in 27 games, he is surely to smash the Art Ross winning total of 87 points set by the Dallas Stars Jamie Benn last year.
At a pace of 1.55 points per game and currently on a Blackhawks record setting 22 game point streak, he is pulling away from any potential challenger. He stretched his streak to 22 games in the final two minutes on an assist on an Artemi Panarin empty net tally against the Winnipeg Jets. The next closest player is last year's Art Ross winner Jamie Benn with 35 points.
If Kane can keep this pace, he will end the year with a total of 123 points - nearly 40 points more than last year's total - a remarkable feat. Furthermore, if he can maintain the lead in the points rac,e he will be the first American born player in 90 years to win the trophy. Even so, Billy Burch, who won the trophy in the 1920s moved to Canada and trained there at a young age. Patrick Kane could be there first American-born and raised player to ever collect the trophy and has a chance to extend his point streak to 23 games on December 8th against Pekka Rinne and the Nashville Predators.