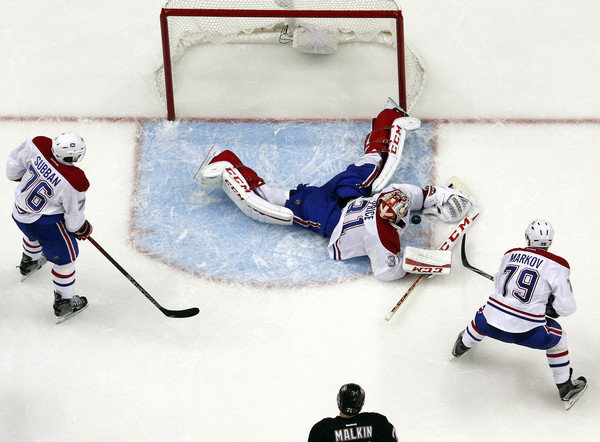 Justin K. Aller/Getty Images North America
Carey Price is used to shutting out players on the ice. Although, lately he's been shutting out media and letting very little insight into his injury become public. Not having played since November 25 in a win against the New York Rangers and improving his Montreal Canadiens to a 17-4-2 record, it's been a very different story since he went down.
Since Price's injury, his team has put together a 10-20-2 streak and not looking on slowing down. Falling from first place in the league to now sitting five points out of a wild card spot trailing the Pittsburgh Penguins. Even though its just ​five points, that's a lot of ground to cover when you can't find ways to win games. With Pittsburgh getting better, and many other teams improving and catching fire late in the season, it makes the uphill battle that much harder without your best player.
The hope Carey and come back and every meaning of the word, save the season, its a tough sell to the fans when the on-ice product isn't producing. Canadiens GM Marc Bergevin said in late January around the All-Star break that Price would be out another month. Bad news compared to the original prognosis, but the fact he's expected back is good news.
"It's taking more time than we expected, but he's working extremely hard and putting in a lot of hours to make sure he makes a comeback. And it's not to make sure he looks good this summer on the beach. It's to come back and play for the Montreal Canadiens." Said coach Michelle Therrien when asked about the injury.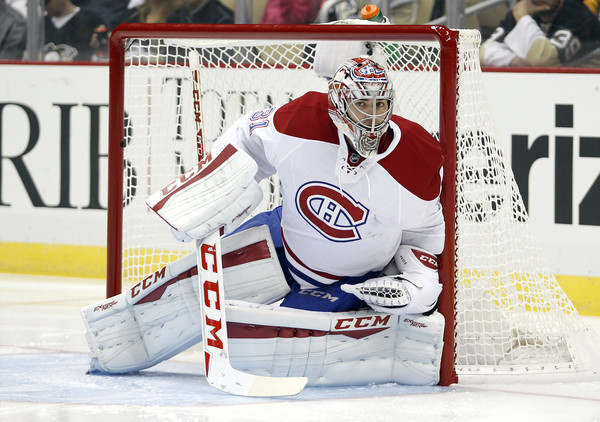 Getty Images North America
La Presse reported earlier this weekend that this is a ruse. The former 5th overall pick is still suffering from an injury to his right MCL. They team opted for rehab over surgery which could come back to bite them in the long run. Rehab not going according to plan may have Price on the shelf for the rest of the season. The chances are slim to none that Price makes a return this season, even in time for playoffs, if the Canadiens make it that far.
Richard Labbe is quoted as saying, "Sources say team is no longer hoping for his return to action, as Price has been out since November with a right knee injury, still not confirmed by team. At this point, the optimistic scenario appears to be for Price to return by season's end, maybe in time for playoffs, if the team can make it that far in April."
"The team doesn't think he'll be back for the regular season at this point, wondering whether it is really worth it to try and push him to come back, said an unnamed source with knowledge of the situation. They can't say that publicly, they want to keep any hopes alive, however small. They don't want fans to quit on their team. There is a marketing element to this." La Presse released.
Empty seats at the Bell Centre vouch for this. No one likes a struggling product and with no specific deadline to your star coming back to game situations, it makes fans wonder. Whether the struggles are due to the coaching, many wonder if Michelle Therrien has lost the room, or if they really are that dependent on their star net keeper.
Being an original six team, the team doesn't need marketing. The fans are die hard in debatably the most hockey hungry city in the world. Their needs to be changes done. The Minnesota Wild fired their coach, Mike Yeo, today after a tough stretch Changes need to come to make this product competitive again. Whether making a big splash at the trade deadline, or shutting this season down, dig for a better spot in the lottery draft and start again next season.
Carey has been limited to playing 12 games this season. Sporting 10-2-0 record in those games with a 0.934% save percentage and a 2.06 goals against average. Numbers like that are hard to replace and the Canadiens haven't been able to fill that void between the pipes.