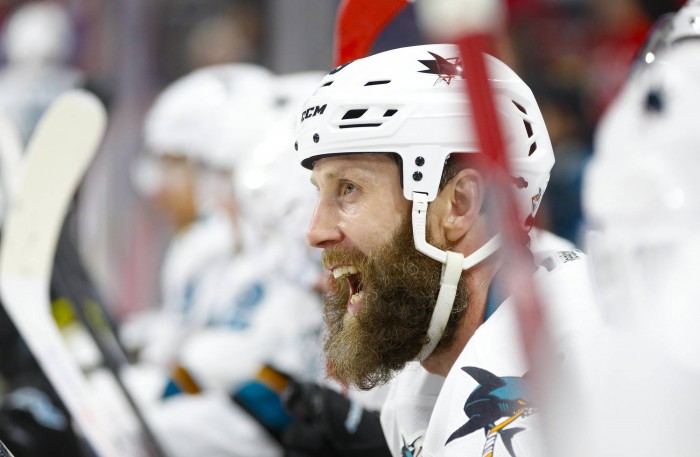 The short answer is yes. Yes, the San Jose Sharks are Stanley Cup contenders this season. They are back on track after missing the playoffs last season and are an exciting team to watch again. They have new players that are chipping in, young talent, and even some old talent that seems to be like a fine wine, it only gets better with age. On that note, let's get into the fine wine that the Sharks are touting.
Joe Thornton is a Machine that Can't Be Stopped
Joe Thornton was talked about last season as declining. He had only 65 points in 78 games last year, which isn't that great for the former offensive juggernaut. This season, Thornton has 55 points in 58 games and has only gotten better throughout the course of the season. Not only is he tied for the Sharks' team lead in points with Joe Pavelski, but he is 9th in the league in scoring. At 36 years old he is still the best player on the Sharks. If Thornton keeps it coming, then the Sharks are going to be a major threat in the postseason. Thornton may be the ageless first-line center that every team wants, but what's a great first line without depth? Nothing.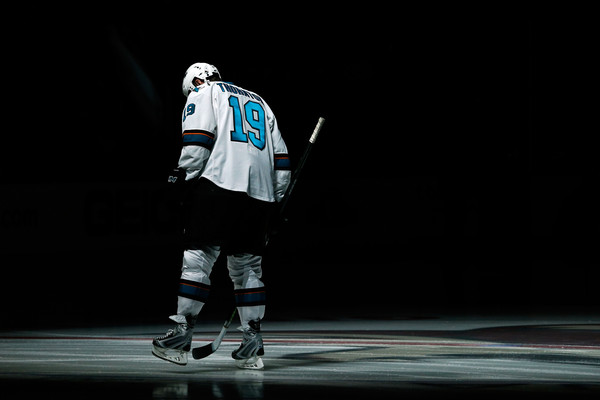 Christian Petersen/Getty Images North America
The Sharks Have Spectacular Depth
The depth that the Sharks have is as good as anyone in the league. Their strength down in the middle with Thornton, Patrick Marleau, Logan Couture, and Chris Tierney is better than anyone in the league. Marleau isn't quite as ageless as Thornton, but he is still fully capable of playing a second/third-line center role. Even with the recent injury to Tommy Wingels, the Sharks are now finally able to ice a lineup that keeps Mike Brown in the press box. With the acquisition of Nick Spaling from the Toronto Maple Leafs, the Sharks have exceptional depth all the way down through their fourth line. Roman Polak was also acquired from Toronto and provides the depth on defense that the Sharks have been longing for all season. The only question mark for the Sharks is in the backup goalie position. Alex Stalock isn't cutting it with a .884 save percentage. GM, Doug Wilson, may trade for a reliable backup before the deadline, but he may also turn to Aaron Dell who is currently playing for the San Jose Barracuda. Dell is having a great season and is sporting a .925 save percentage in the AHL.
The Sharks are winning a lot lately and against good teams, such as the St. Louis Blues last night. They sit only three points behind the Los Angeles Kings for first place in the Pacific Division. Peter DeBoer has this team rolling and Sharks fans can finally feel good again about their hometown team. The Sharks are back and ready to give winning the Cup another shot.