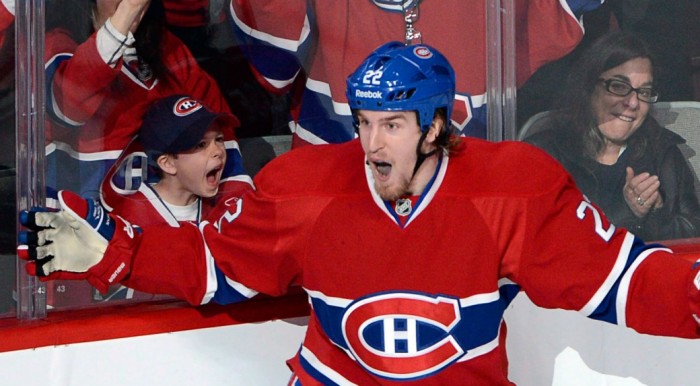 With the 2016 NHL Trade Deadline just days away, teams have already been busy with not only calls but transactions as well with multiple players moved and seems as if that shall continue given another trade that went down to add more to the list.
This being said, the Montreal Canadiens, who have been drawing plenty of interest lately, have dealt Dale Weise and Tomas Fleischmann to the Chicago Blackhawks in exchange for Phillip Denault and a second-round draft pick in 2018, as according to a club announcement on Friday evening.
As per a report from Renaud Lavoie of TVA Sports, Montreal will keep 30% of Weise's salary in the deal.
In a related transaction, the Canadiens have recalled Michael McCarron and Morgan Ellis from the AHL's St. John's IceCaps, according to Sportsnet.ca's Eric Engels.
The news comes as a result of many rumors that have come about in the past couple of weeks involving the two alongside Lars Eller and Tom Gilbert as well.
Denault's slow start leads to call ups
Denault, 23, has been off to a rather tough start given the fact that he has only played in 30 games played while having scored only one goal to go alongside four assists while averaging 12:51 of ice time.
In a statement regarding the move from GM Marc Bergiven, he said, "Phillip Danault is a young and gifted player who will be part of our core group of young forwards for many years to come. I am very pleased to have him join our organization. As a member of the Blackhawks management group, I was instrumental in the selection of Phillip in the first round of the 2011 NHL Draft. Dale Weise and Tomas Fleischmann have both been good contributors to our team and I would like to wish them the best of luck with the Blackhawks' organization."
On the other hand, Weise had scored 14 goals and 12 assists in 56 games thus far and is slated to become an unrestricted free agent at the end of the season. With knowledge of what was to come, Weise had recently told reporters he wouldn't be surprised if he was traded.
As for Fleischmann, he is also a pending unrestricted free agent who has totaled 10 goals and 10 assists in 57 games with the Canadiens this season; he was signed to a one-year, $750,000 deal back in October.
Another update came along from Stu Cowan of the Montreal Gazette on Thursday who noted that Nathan Beaulieu will be out for another 2-3 weeks with a lower-body injury which was suffered back on February 22 against the Nashville Predators. Meanwhile, Carey Price took to the ice in Brossard on Thursday morning were he had equipment on for the first time since his injury back in September.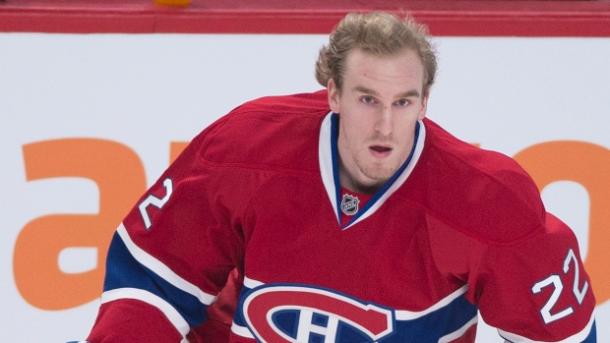 How does this trade effect the Habs going forward?
The Blackhawks made a significant bulk to their roster on Friday given the fact that they had acquired Andrew Ladd from the Winnipeg Jets just hours prior to this deal which brings in two solid defenseman, one of which leads the NHL in while Fleischmann brings a utilityman to the bench as he can be used at all times and in different spots throughout the rink.
This being said, Chicago has a strong chance of being a contender during the 2016-17 season while they currently stand in second place in the Central division with just weeks to go before the start of the playoffs.
Head coach Michel Therrien confirmed before the game that both McCarron and Denault would be in jersey and on the ice for tonight's game against the Toronto Maple Leafs which concluded in a 4-1 victory at the Bell Centre where a large crowd was in attendance to watch the continuing historic Canadian rivalry.