 Streaks are made to be broken, but the Arizona Coyotes were hoping it would happen long before their breakout game last night at Gila River Arena in Glendale, AZ. Losing seven straight games has almost certainly destroyed any chance of making the playoffs for the fourth straight campaign.
Yet, this was a special game for the team. Alex Tanguay, who was acquired in the Mikkel Boedker trade on the trade deadline on 2-29-16, gave the team something to smile about for a change.
The "French Connection" Line
Tanguay collected two goals, and one assist on a line with Antione Vermette, and Anthony Duclair, which has been coined the "French Connection" line. Vermette had a goal and three assists, while Duclair added two assists. The line clicked for nine total points.
Add in that goalie Louis Domingue bounced back with an exceptional 32 save, .970 save percentage to aid in the victory, and it adds up to an impressive win -- at last.
Talk about a debut, Tanguay was elated to have connected so quickly with his new teammates. He wasn't sure he would play as his knee was bothering him after the Outdoor Stadium game he participated in on Saturday.
If Tanguay can continue to have the chemistry exhibited in the Florida Panthers game, the Coyotes will have an additional veteran who has the experience and grit, much like Captain Shane Doan.
Tanguay Has a Cup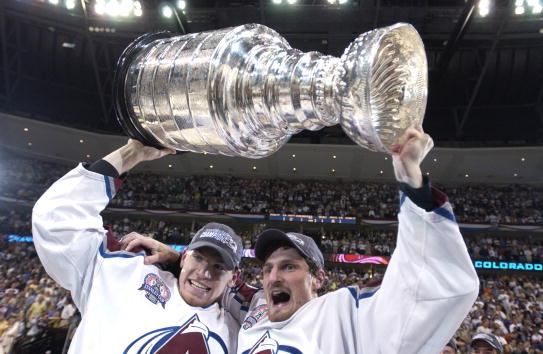 It's just too bad that the team didn't acquire him earlier. He has won a Cup and knows how to be a champion. That experience and knowledge will go a long way on a young team still learning to compete at the NHL level.
If Tanguay, who is 36, can still play at this competitive level, he could be compared to what Captain Shane Doan is accomplishing this year.
Are the Playoffs Out of the Question?
With 17 games still remaining on the schedule, the team is 10 points behind the Minnesota Wild for the last remaining wild card slot. Stranger things have happened, but the team needs to go on a serious winning streak to even think about playing in the post season.
They have had (3) three game winning streaks, and (1) four game winning streak this year. If they could duplicate what the Anaheim Ducks are doing, with their current 11 game winning streak, then they may have a shot.
Unfortunately, the NHL schedule makers have not dealt the Desert Dogs a good hand. The team must now venture out on the road for another four- game road trip, but can look forward on their return to a six-game home-stand to attempt to make some noise in the NHL playoff standings.
The only question is... is it too little too late?