Giving up 207 goals in 66 games or 3.17 goals a game does not win many hockey games. The Arizona Coyotes carry the dubious statistic of being second in the NHL in goals against, and third in the league in goal differential at -32.
What's the Story on the Lack of Defense?
When one looks at the defense the Coyotes put out on the ice game after game, it becomes puzzling why they are not more successful.
With an All-Star defenseman like Oliver Ekman-Larsson on the team it becomes unclear why their defense is so deficient. Unless of course, you look at his statistics. Oliver is an offensive-minded blueliner who has 19 goals and 30 assists in 49 games.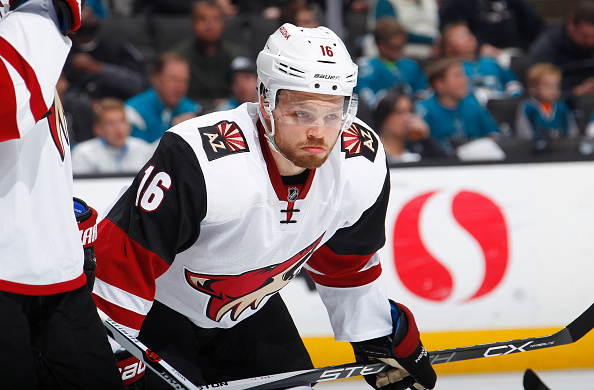 The only player near him is forward Max Domi with 17 goals and 26 assists, and he is a rookie.
Part of the blame has to go on the goaltending, and the injuries sustained by this team at that key position. Mike Smith getting hurt in December wasn't a step in the right direction towards a successful run at the playoffs. Injuries happen. Just ask the Montreal Canadians, who have fallen on hard times with the injury to their star goaltender, Carey Price.
The Coyotes' offense has almost been lost in space as of late. In the last 15 games, in which the team has only managed a 4-11 record, they have scored an average of 2.53 goals a game, while giving up 3.33 goals a game. Stats like that do not lie. They destroy your shot at playing in the postseason.
The Future Is Bright
Don't let this season's poor showing deflect the promise and excitement that will come to fruition for this team in the next several years. With a ton of talented prospects like Dylan Strome (33g/63a), Christian Dvorak (49g/66a), Brendan Perlini (23g/17a), and Conor Garland (35g/94a) in their future things look to be bright.
Even the defense has some promise, with Dysin Mayo (6g/36a), Philip Samuelsson (4g/25a), and Kyle Wood (8g/27a) acquired in the Mikkel Boedker trade, added to the mix in upgrading the defense for the team down the road.
Mike Smith may or may not be back this season. Louis Domingue has distinguished himself as a NHL goalie who can fight Smith for the starting position between the pipes next year.
Let's face it Coyotes' fans: the team has much more success playing the grind-it-out strong defensive games, with just enough offense to bring them victories. You go with what works, and for this team to move toward the goal of competing for a Cup, the road to that means that the defense must dominate.