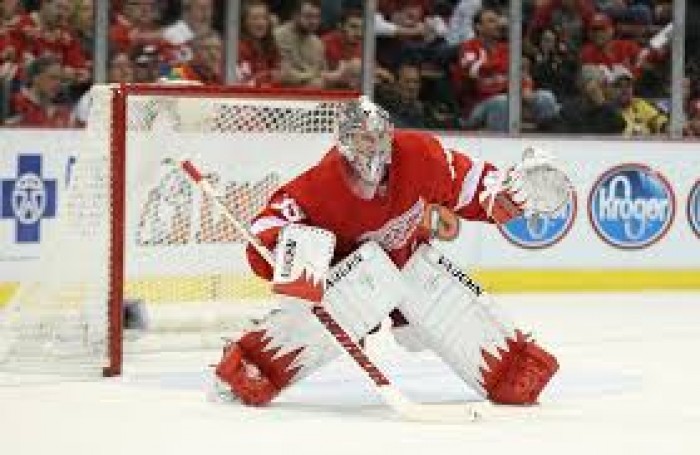 The Detroit Red Wings the past few years have given their fans quite the scare due to them coming close to crushing their historic now 25 straight years in the playoffs. This streak has been going on longer than any other current streak in the National Hockey League with the Pittsburgh Penguins in the next spot with 9 straight appearances. They also lead all of the four other major sports with the San Antonio Spurs of the National Basketball Association with 19 straight years in the playoffs.
The Scare They Presented Fans
The Red Wings, over the last couple of seasons, have almost missed the playoffs, but never to the point of waiting for a game after them to finish. Luckily for the Red Wings, the Boston Bruins took a brutal 6-1 loss to the Ottawa Senators on Sunday afternoon, moments after the Red Wings game wrapped up.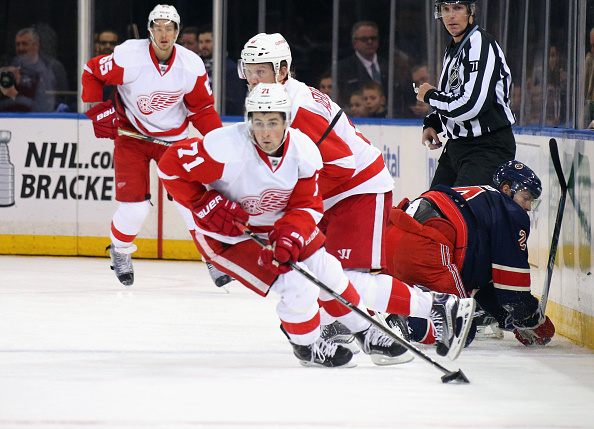 The Wings' game was 1-1 entering the third period, but then Kevin Hayes, who only scored 12 goals, decided to put the game in his own hands and dumped one in the back of the net on the veteran goalie Jimmy Howard. Following the goal, with a few minutes to go, goaltender Jimmy Howard was taken out of the game, which then caused Oscar Lindberg to score.
This built a 3-1 lead with not much time remaining. Although Justin Abdelkader scored, the Red Wings were unable to force overtime after Abdelkader received the puck with twenty seconds left in the game in a six on three scenario, due to the Rangers penalties, and passed the puck through his legs to an open area of ice, leaving no opportunity for the Red Wings to score.
Bruins Force Red Wings Into Playoffs
Had the Bruins won their game on Sunday with the Red Wings lost, the Bruins would've found themselves in the playoffs since the two were competing for a final playoff spot in their division, and it certainly looked that way entering the second period when they were up 1-0 on the Ottawa Senators, but then let up six unanswered goals which forced them a loss in front of their home fans at the TD Garden in Boston.
This is the first time the Red Wings and Detroit Pistons are in the playoffs together since 2009, when the Red Wings made a run all the way to the Stanley Cup Final. However, the Red Wings have yet to find out who they are playing in the first round although it most likely will be the Tampa Bay Lightning, whom they have a record of two wins and two losses in this season when they
face each other as well as losing to them last year in the first round of the Eastern Conference Playoffs.