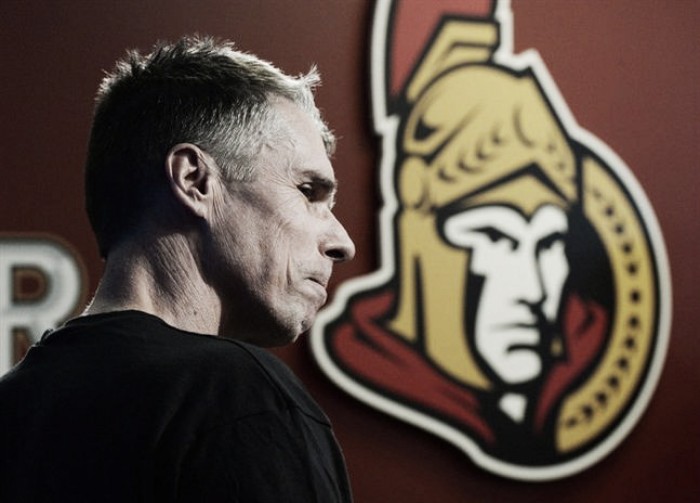 In an effort to put a winning team on the ice in 2016, the Ottawa Senators made some early, yet unexpected moves within the front office on Tuesday morning while under the management of Pierre Dorion for the first time following the sudden exit of Bryan Murray.
Cameron relieved of duties
In a press conference which took place at the Canadian Tire Centre in Kanata, Dorion announced that the team had relieved head coach Dave Cameron of his duties as well as assistants Andre Tourigny, Rick Wamsley and Jason Smith.
Cameron had joined the team's coaching staff in 2011 and later became the 11th head coach in Senators history on December 8, 2014 following the firing of Paul MacLean after four seasons which also set Cameron as their fifth head coach since June 2007.
In a statement from Dorion regarding the transactions, he said, "This is not a great day and it's not a fun day. We're dealing with human beings here. They were all good people. It was tough for me to do on a personal level, and on a professional level."
As noted by CBC, the ideal situation from this point forward is to have a new head coach on board by the time the NHL draft rolls around while adding on that Dorion would like it to be someone with a commitment to the team playing more defensively.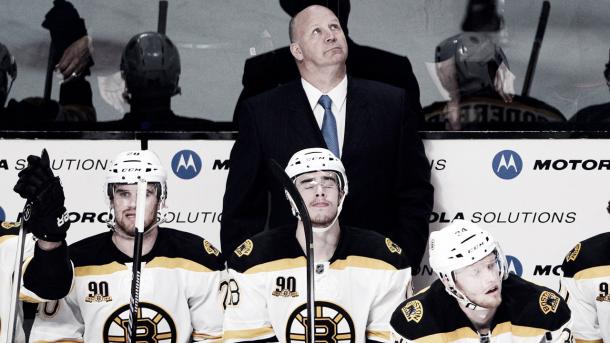 Where Does Ottawa Look Next For A Perfect Match?
It seems as if it was just a matter of time before Cameron was given his release as his team finished the 2015-16 season with a 38-35-9 record while standing out of a playoff spot by a total of eight points in the Eastern Conference.
Looking at what needs to happen going forward, a clubhouse change was seen as something that had to change by many as chemistry had been lacking which can and did mess with the team's strategic system making for a hideous performance on the ice.
Don Brennan of the Ottawa Sun had reported a few days back that Boston Bruins head coach Claude Julien could make sense as a permanent replacement given he would be treated in a better manner as opposed to how he has been dealt with in the past.
Another interesting figure who's name has come up include Calgary Flames head coach Bob Hartley. Both would make good matches with owner Eugene Melnyk who has been looking for change and in a positive way to be formed within his organization, however, they have not seen playoff action since 2006, making luck harder to come by.
What went wrong with Cameron?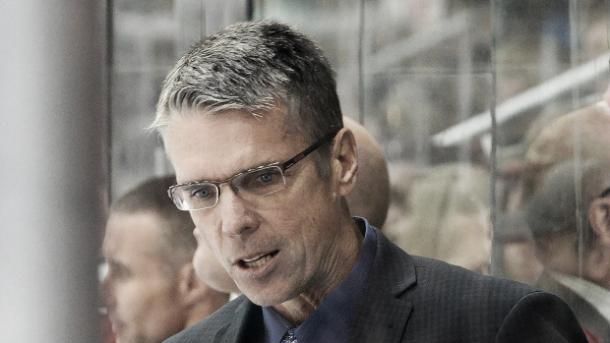 Looking back on the dismissed staff, Cameron, 57, had spent the previous three-plus seasons as an assistant coach, and has a career NHL head coaching record of 70-50-17, or .537 in 137 games.
Prior to Murray's exit, he had reportedly been looking into making some moves which of course included the transitioning of Cameron, however, it may have been better that it was only taken care of now so they had a familiar face around to close out a season that has not looked the same as others in their recent past.
It is said that Cameron dealt with his exit in a professional manner to go alongside his staff who were all notified not long before the conference commenced.
Tourigny, 41, joined the Senators coaching staff in July of 2015 after having spent the two previous seasons as an assistant coach with the Colorado Avalanche. Tourigny has also served as head coach and general manager of the Quebec Major Junior Hockey League's Rouyn-Noranda Huskies.
Wamsley, 56, joined Ottawa in July of 2010. He is a former NHL goaltender who played 407 career games with the Calgary Flames, St. Louis Blues, Toronto Maple Leafs and Montreal Canadiens. He has also worked in those places as well as with the Columbus Blue Jackets.
In a statement from Dorion as for why these moves took place, he said, "We just felt that we needed to make a whole change."